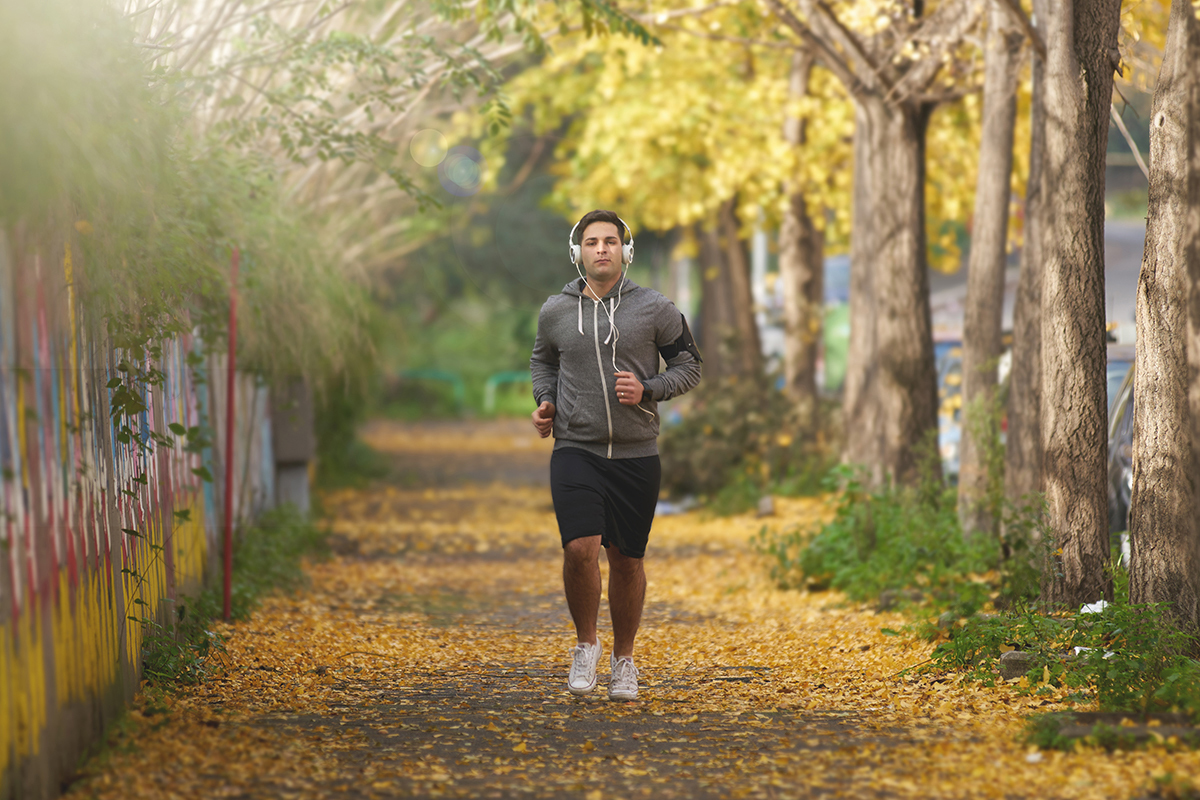 Optimal health is about increasing your potential and realizing your value. What are you doing to continue your health and wellness journey and achieve optimal health?
Optimal health looks and feels different for everyone, but it's important to remember that you own your transformation. Making simple changes to your nutrition, lifestyle, and stress management can help provide you with positive long-term results.
Consider these tips to get even closer to optimal health:
Love yourself. Self-love incorporates self-acceptance, self-awareness, and respect for yourself. It's important to focus on the positive qualities about yourself to facilitate positive change. Make yourself a priority and celebrate your victories on your unique journey to optimal health and wellbeing.
Be present. Living in the now can help create and sustain meaningful relationships, improve social skills, and encourage you to experience new things. When you think and act in the present, you gain focus. As you focus, past worries and future fears start to disappear.
Eat healthy. The food you eat can influence your mood and energy levels. A healthy diet includes a variety of vegetables, healthy fats, and lean proteins. Eating healthy helps you reach and maintain a healthy weight and may help reduce your risk of disease.
Manage stress. Stress is triggered when we are faced with overwhelming demands. Realizing that you are in control of your life is the foundation for managing stress. Take charge of your thoughts and emotions by identifying your stressors and utilizing coping methods that are healthy and productive.
Get proper sleep. Sleep plays an essential role in physical health, brain function, and your emotional wellbeing. Aim to get between seven to nine hours of sleep each night to allow your body to refresh.
Have a support system. In addition to building connections, your support system can help you handle difficult situations, find resources, and motivate you to succeed. Reach out to me, your Independent OPTAVIA Coach, and the OPTAVIA Community for support and advice on your journey to optimal health and wellbeing. We will be here for you every step of the way!
Ask me, your Independent OPTAVIA Coach, about other ways to work towards optimal health while on your journey to Lifelong Transformation, One Healthy Habit at a Time®.
Join this week's Habits of Health® Webinar, Are You Marching Towards Optimal Health?, on Wednesday, March 24th at 8:30 p.m. ET/7:30 p.m. CT/5:30 p.m. PT, hosted by Independent OPTAVIA® Coach Russ Scarce.

HOW TO CONNECT:
Please click the link below to join the webinar:
https://zoom.us/j/113312513

Or iPhone one-tap (US Toll):
+1(646)558.8656

Or Dial (US Toll):
+1(646)558.8656

And Enter the Pin: 113312513#

Spring has finally arrived! The days are getting longer, the weather is turning warmer, and we will soon say goodbye to the cold weather.
NOW is the time to get back into healthy habits that involve the warm weather and these activities to get you and your family moving:
Plant a garden. Gardening is a fun activity for you and your family. Show the kids where plants and vegetables come from and how to nurture them from seed to stalk. Plus, there's no greater satisfaction than eating a Lean & Green meal with food grown from your own backyard.
Enjoy a picnic in the park. Break out the baskets collecting dust in your basement and put them to good use. Grab a blanket, napkins, cups, and your healthy Fuelings or a Lean & Green meal! Go picnic your day away.
Spring cleaning. Take advantage of NEAT, or Non-Exercise Activity Thermogenesis, and dedicate a day for spring cleaning. Gather your family on a Saturday morning and turn cleaning into a family fun event. Instead of delegating tasks, have everyone take turns trying a little bit of each chore.
Enjoy a nature walk. Nature walks are perfect for getting exercise, learning about the great outdoors, and inspiring your kids to get outside and enjoy the spring weather. Encourage your children to look for new plants and wildlife. It's great for everyone to get out of the house and spend some time taking in the fresh spring air.
I'm absolutely here for you and, as your Independent OPTAVIA Coach, I'm ready to work with you to enjoy the springtime so you can make the most of your efforts while on your journey to Lifelong Transformation, One Healthy Habit at a Time.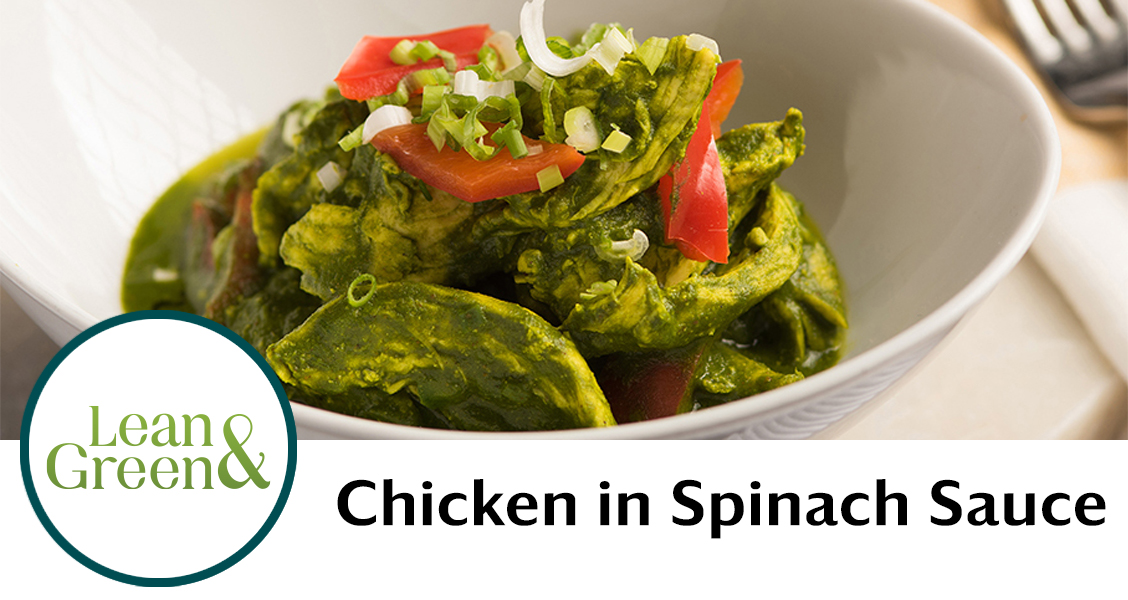 Yield: 4 servings
Complete Lean & Green Meal: 1 leaner, 3 greens, 1 healthy fat, 3 condiments
Total Time: 45 minutes
Ingredients

1¾ lbs. boneless skinless chicken breasts

3 cups water

½ tsp salt

1 medium green bell pepper, seeded, deveined, and thinly sliced

6 cups spinach

1 1/3 oz. toasted cashews

4 scallions, trimmed and minced

1 tbsp fresh ginger root, cut into fine strips

2 cloves garlic, finely minced

2 small red bell peppers, seeded, deveined, and thinly sliced

2 small jalapeno peppers, seeded, deveined, and minced

1 tsp turmeric powder

2 tsp garam masala

Directions

Very gently poach the chicken in salted water until fully cooked, about 15 to 20 minutes. Once the chicken is done, plunge it into cold water to stop the cooking and cool it down. Reserve the broth for later use, pull the chicken into bite-sized pieces, and set aside.
In a wok or pot, combine one cup of the reserved chicken broth with the sliced green pepper and cook for about 2 to 3 minutes until tender. Add the spinach and continue to cook until the spinach has wilted.
Combine the spinach and pepper in a blender with the cashews and puree until smooth; set aside.
In a wok or large skillet, combine the scallions, ginger, garlic, red peppers, jalapeno peppers, turmeric, and one cup of the reserved chicken broth. Cover with a lid and cook until the red peppers are tender.
Stir in the pureed spinach, and continue to simmer, covered, for 5 minutes.
Add the chicken and simmer for one minute, or until chicken is heated through.
Add the garam masala and remaining chicken broth. Serve warm.
Nutrition Facts:  Per serving: 330 calories, 45g protein, 16g carbohydrate, 10g fat
Visit our OPTAVIA Pinterest page for an extensive assortment library of Lean & Green meals.

A Change of Heart
"I grew up in a very food-conscious household. I was counting calories as soon as I could add. Physical appearance was a huge deal in our house."
Penny was very active growing up, playing several sports throughout her high school career. But when she started college, she began to over-indulge in foods and beverages that were off-limits in her house.
"For several years, I yoyo dieted, trying every pill, supplement, meal replacement, food restriction, fasting, and fad diet that I could get my hands on. I lost some weight with a few of the different programs, but nothing was sustainable."
Penny became very self-conscious of her physical appearance. She would crop photos of herself, hide in the back of group pictures, and break down in dressing rooms when trying on new clothes.
After multiple heart health scares, Penny's cardiologist told her that she needed to change her lifestyle immediately or she was likely to suffer some scary consequences.
"I knew I needed to do something, but I was so overwhelmed with emotions that I didn't know where to start. I was full of fear and the fear of failure."
A few weeks later, Penny started her journey to optimal health and wellbeing with OPTAVIA. After getting involved with the OPTAVIA Community, she fully immersed herself into the Program and began to see the results she had been looking for.
"I leaned into my Coach, was active with the Community, and followed the Program. I had a total mindset shift and knew I was going to be successful."
Penny has lost 161 lbs* and is now paying it forward by being an Independent OPTAVIA Coach.
"I am on a never-ending journey to better myself and help as many people as I can along the way! OPTAVIA has helped me transform my whole self and made my dreams my reality!"
*Average weight loss on the Optimal Weight 5 & 1 Plan® is 12 pounds. Clients are in weight loss, on average, for 12 weeks.
Rebecca Lange
Independent Certified OPTAVIA Coach
rebeccalange117@gmail.com
http://www.MyJourneyToAHealthyMe.com
336-202-3316
P.O. Box 38941
Greensboro, NC 27438
© 2023 OPTAVIA, LLC. All Rights Reserved