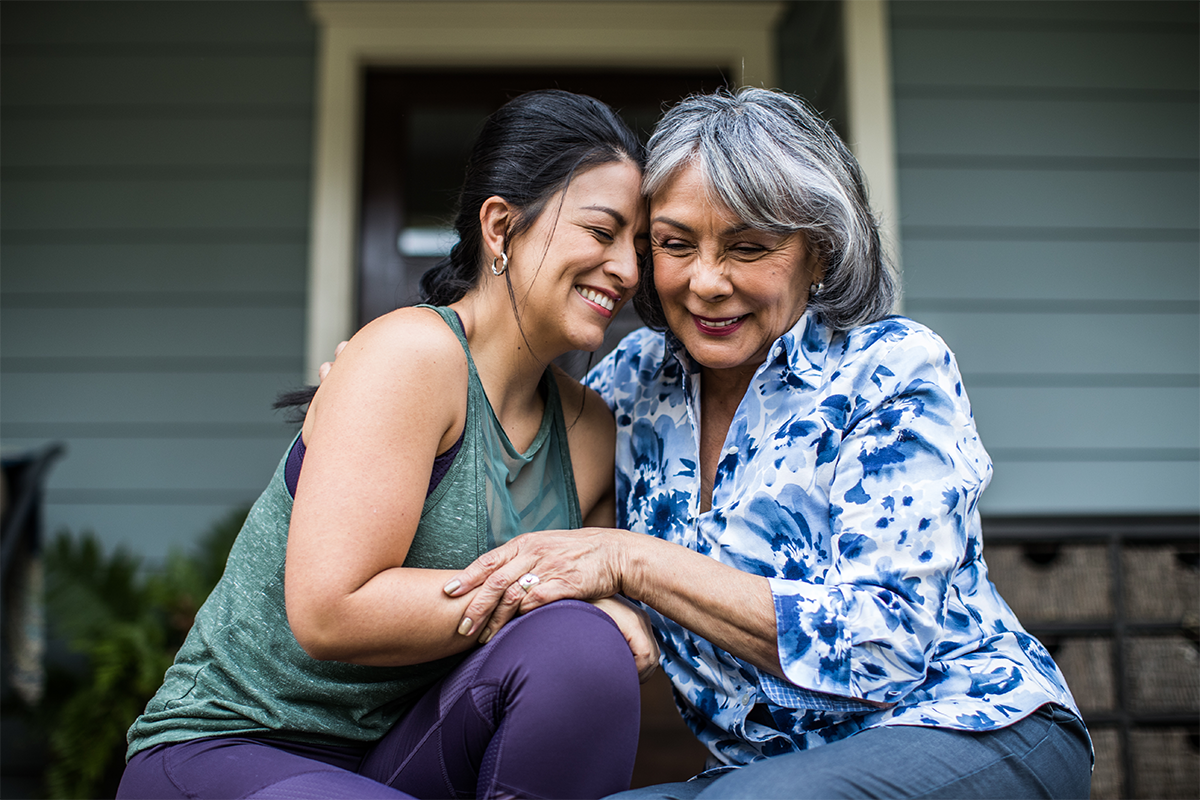 Self-awareness is one of the key elements of personal growth. By gradually building it you will better understand what type of interactions you should have with others. In short, self-awareness will help you create and maintain the healthy life you want and deserve.
There are two kinds of self-awareness, internal and external, both equally important. Internal self-awareness is the conscious knowledge of your own character, feelings, motives, and desires. External self-awareness will make you aware of how other people see you.
Building and creating your own self-awareness will allow you to make intuitive decisions without thinking twice. Here are some simple ways to help you develop it while on your journey to optimal health and wellbeing:
Self-reflect. Self-reflection is the ability to look at yourself and your actions in an unbiased way. Looking back at your actions before, during, and after situations without judgment is difficult, but can build long-term emotional intelligence.
Journaling. Writing down your feelings can help you reflect upon a situation, past or present. Simply write down your thoughts and feelings in Your LifeBook, or a journal, then revisit these events and feelings to help you better understand yourself.
Get an outside perspective. Seek input from trusted family members, friends, or from a professional counselor. Ask what words describe you? What is their perception of your strengths and weaknesses? This honest feedback may be challenging to hear at times, but it can help you identify when you need to change or stay the same, building your whole picture –who you are, what you recognize, and how you take responsibility for your actions.
Ask me, your independent OPTAVIA Coach, about building self-awareness on your journey to Lifelong Transformation, One Healthy Habit at a Time®.

Check out Dr. A's Element Stories here!

Stress is a normal psychological and physical reaction to the demands of life. Everyone experiences it, whether it's at work, home, or anywhere in-between. Like a healthy diet, managing stress is an important part of a healthy lifestyle.
While we may not be able to fully rid ourselves of stressors, learning how to manage stress gives us a range of ways to reset, recalibrate, and recommit to our mental wellbeing.
Try these relaxation techniques to help keep your stress levels at bay:
Positive Affirmations. Talking to yourself in a positive way can help create a positive mindset. Stay positive with thoughts like "I can handle this by taking one step at a time."
Breathe. Take some reflective time to do a breathing exercise at the beginning of your day or when you have a midday break. Deep breaths notify the brain to calm down.
Stretch. Stretching helps reduce muscle tension and increase blood flow throughout the body. Take a few minutes to stretch every couple of hours, especially if you've been stationary for an extended period.
Reach out to your network. Reach out to OPTAVIA's supportive Community and me, your independent OPTAVIA Coach, to talk through any challenges you may face along your health journey.
Get outside. The sun is an excellent source of vitamin D, and a change of scenery can help you relax. Go for a short walk on a nice day to refresh and revitalize. Your mind and body will thank you for it!
Do what you love. Whether it's hiking, painting, or cooking, immersing yourself in your favorite activity can be a pleasant distraction. Your thoughts and worries will decrease, making you feel more relaxed.
Ask me, your OPTAVIA Coach, about other ways to manage stress on your journey to Lifelong Transformation, One Healthy Habit at a Time.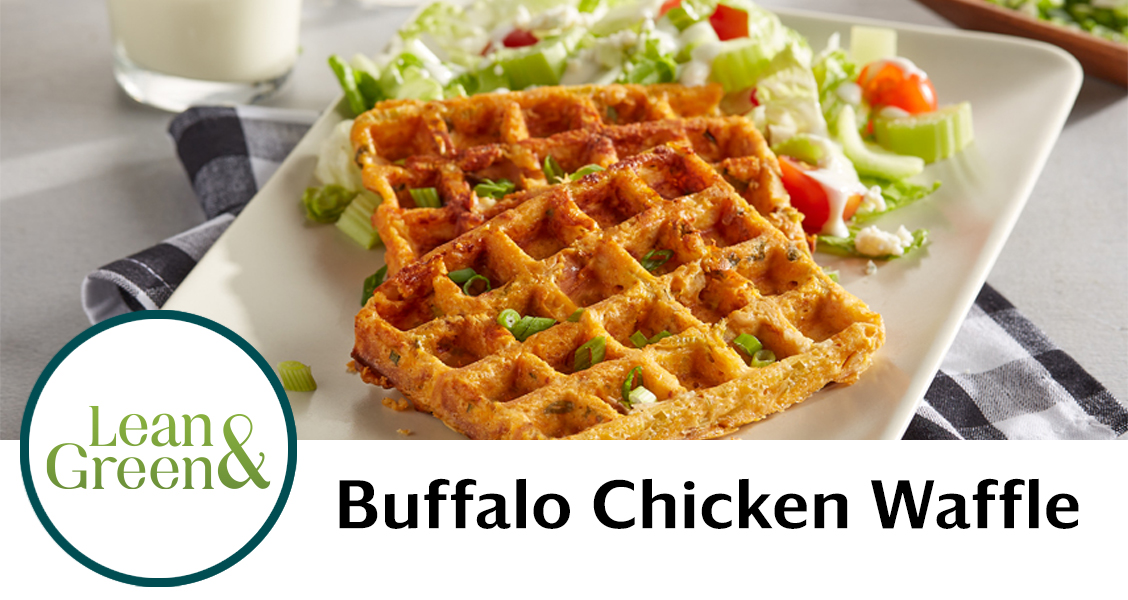 Serves 4
Per Serving: 1 Leaner, 3 Green, 3 Condiments, 1 Healthy Fat
Total Time: 30 minutes
Ingredients

½ cup light cream cheese

3 large eggs, beaten

4 tbsp buffalo hot sauce
1 cup minced celery

1 cup part-skim shredded mozzarella cheese
 ¼ cup reduced-fat blue cheese crumbles

4 scallions, minced
12 oz. shredded cooked white meat chicken (about 2 cups)

Cooking spray

4 cups romaine lettuce, cut into ¼-inch strips

1 cup celery, cut into ½-inch chunks

1 cup cherry tomatoes, halved

4 tbsp reduced-fat blue cheese dressing

Directions

In a mixing bowl beat cream cheese, with a spatula or wooden spoon until smooth. Whisk in the beaten eggs, and buffalo sauce until thoroughly combined.
To the egg-cream cheese mixture, stir in the minced celery, mozzarella, blue cheese, and scallions. Pour mixture over shredded chicken and toss to combine.
Preheat a waffle iron and spray both sides with the cooking spray.
Put an adequate amount of the waffle mixture on your waffle iron (the amount may vary depending on the waffle iron's size), and cook until almost golden brown, about 10 minutes.
Once done, remove the waffles and place on a wire rack.
Repeat until the mixture is used up.
Combine the romaine with the celery chunks and cherry tomatoes.
To serve, divide waffles evenly among four plates. Make a salad on each plate with 1 cup romaine, ¼ cup celery and ¼ cup cherry tomatoes per serving. Drizzle 1 tablespoon of blue cheese dressing onto each salad.
Nutrition Per Serving: 380 calories, 17g fat, 14g carbohydrate, 41g protein
Discover other plan-approved Lean & Green recipes in the OPTAVIA App. 
Download the OPTAVIA App today!




The First Yes
After hearing people discuss their lives before OPTAVIA, sharing moments where they felt stuck, Troy recognized he felt stuck too. He seemingly lived out loud at work and at home as a devoted husband and father, though he was not happy with himself. "I was dying on the inside in terms of addressing the growing problems with myself. I watched others taking control of their health, even my own wife, and I wanted it so bad".
In the fall of 2021, Troy decided it was time to take action to begin living his best life. He said, "Yes!" to OPTAVIA. While on Plan, Troy was able to exchange his bad habits for healthy ones, and as a result was able to reach an optimal weight. "I haven't just lost weight and gotten healthier, I have become a greater version of myself. OPTAVIA has impacted my entire world. Saying 'yes' to the Program has been rewarding."
One of the best rewards for Troy's better health journey was his decision to become an independent OPTAVIA Coach alongside his wife. As a Coach, Troy helps others discover their possibilities for achieving optimal health. "We have helped diverse groups of people, and the common thread that has connected me to my Clients is the commitment of a healthy future we strive to maintain."
In addition to helping his Clients achieve healthy results, Troy's days are filled with sharing his transformation story every chance he gets, attending and hosting healthy events, speaking on zooms, and celebrating friends, family and clients through each milestone. "By sharing my story, I've experienced the reward of having a Community where people cheer you on, support you and celebrate your growth." Troy often reflects on the humble beginnings of his journey and wonders where he'd be today if hadn't said yes to OPTAVIA, yes to himself and yes to a healthy future.
*Average weight loss on the Optimal Weight 5 & 1 Plan® is 12 pounds. Clients are in weight loss, on average, for 12 weeks.
Rebecca Lange
Independent Certified OPTAVIA Coach
rebeccalange117@gmail.com
http://www.MyJourneyToAHealthyMe.com
336-202-3316
P.O. Box 38941
Greensboro, NC 27438
© 2023 OPTAVIA, LLC. All Rights Reserved