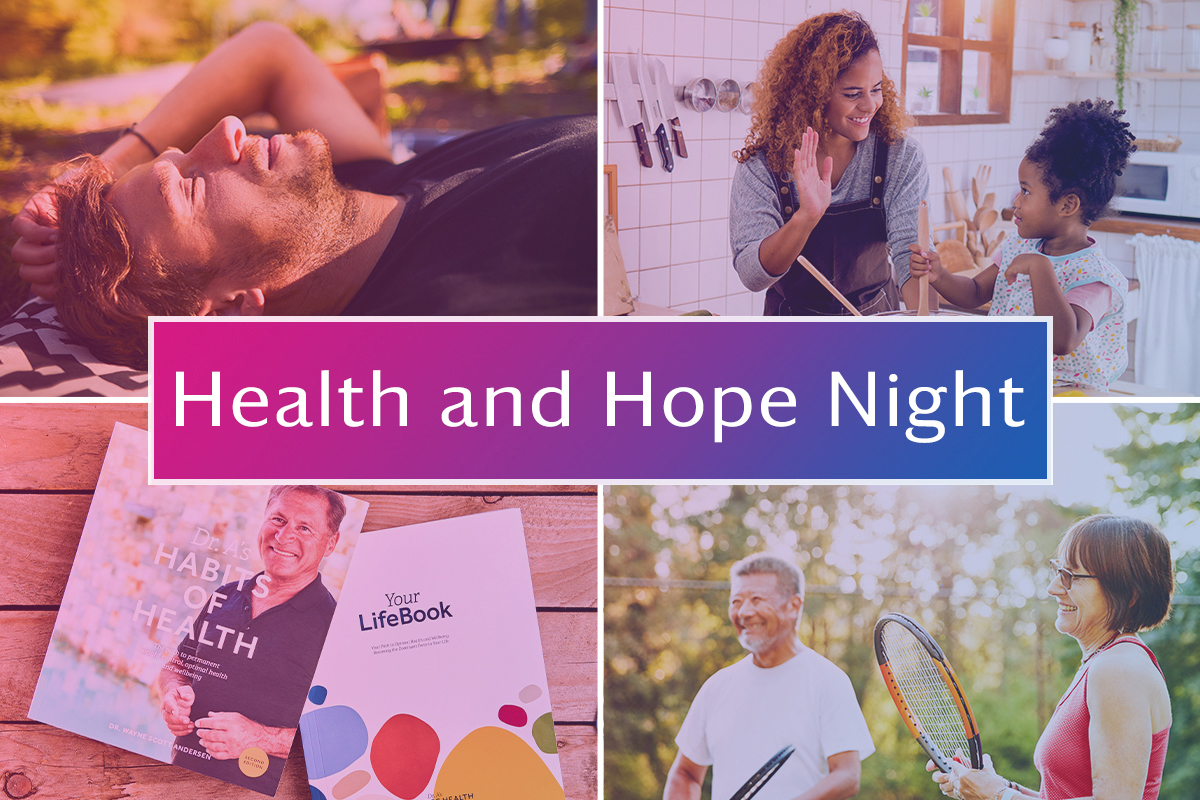 At OPTAVIA, we believe that transforming your life and creating optimal health is achievable. We provide the tools needed to live your healthiest life and with proper strategy and support, OPTAVIA's four components will contribute to you building a solid foundation for healthy habits!
The four components of OPTAVIA that make up the foundation for your success include:
Your Independent OPTAVIA Coach. Support and guidance help increase the chances of reaching health goals. As your Coach, I will guide you to instill healthy habits that put you on the best path to achieving optimal health. I will celebrate your little and big victories along your journey to wellbeing. No matter what you're facing, I'm here to support you and celebrate your success!
The OPTAVIA Community. You're not on this journey alone! If you have a question or want to share your success, OPTAVIA's Community of like-minded and motivated people support and empower each other in achieving a common goal of lifelong transformation. The Community offers many forms of support, including an archive of live and recorded video conferences and calls, a Nutrition Support team, Client-focused groups on social media, in person and virtual events, and much more.
The Habits of Health® Transformational System. Developed by co-founder and Independent OPTAVIA Coach, Dr. Wayne Andersen, The Habits of Health Transformational System is an innovative lifestyle approach that contains everything you need to learn how to practice and learn how to replace unhealthy habits with healthier ones. Adopting these micro and macroHabits are key to achieving long-term success.
OPTAVIA Products and Programs. OPTAVIA's Programs succeed because we're not focused on weight-loss. Instead, we teach a combination of Healthy Habits, a personal independent OPTAVIA Coach, and a customized Plan filled with nutritious Fuelings. Take the Optimal Weight 5 & 1 Plan® for example, designed to get your body into a gentle but efficient fat-burning state, while helping retain lean muscle mass. In addition to having five Fuelings each day, you will enjoy a nutritious Lean & Green meal to enjoy.
Reach out to me, your independent OPTAVIA Coach, how these four components can come together to set you up for success on your journey to Lifelong Transformation, One Healthy Habit at a Time®. For further inspiration and incredible stories of transformation, please RSVP to our Health and Hope Night on Wednesday, April 14, 2021 to see the Program in action!
Join this week's Habits of Health® Webinar, Health & Hope Night, on Wednesday, April 14th at 8:30 p.m. ET/7:30 p.m. CT/5:30 p.m. PT, hosted by Independent OPTAVIA® Coaches Jeremy & Lindsey Nicks.

Be sure to RSVP; yes, you are "going" on our Facebook Health and Hope Event Page where we will live stream this Webinar, in addition to on ZOOM! To invite your network, simply click the invite button and select the friends you want to attend. You can also share this event on your personal Facebook page to get the word out!

HOW TO CONNECT:
Please click the link below to join the webinar:
https://zoom.us/j/113312513

Or iPhone one-tap (US Toll):
+1(646)558.8656

Or Dial (US Toll):
+1(646)558.8656

And Enter the Pin: 113312513#

Spring has arrived, meaning warmer weather, more time to spend outside, and plenty of exciting activities to try!
As you plan your weekends outside – a new route for your afternoon walk, a hike, bike ride, or run around the local park – it's important that you have a plan for staying hydrated along the way.
Hydration is crucial in whatever you do, but especially as you spend more time outdoors because consuming water contributes to regulating your body temperature, lubricating joints, and protecting functions of the brain.
With warmer temperatures and higher humidity upon us, the amount of water you take in daily plays a significant role in ensuring your overall health and wellbeing.
Here are some tips for staying hydrated in spring and summer:
Drink the right amount of water.* It's important you drink the proper amount of water daily; it's important to remember that this amount can vary depending on certain health conditions and your lifestyle. If you are new to integrating healthy motion into your routine, or you are an athlete that exercises all the time in the heat, you may need extra fluids to stay hydrated.
Set a reminder. With our busy schedules and hectic days, try setting reminders on your phone throughout the day to remind you to hydrate, and track your water intake.
Keep your water bottle close. The easiest way to drink more water is to keep your water bottle nearby at all times. Drawing lines on your water bottle with timestamps is another easy and simple way to track how much you need to drink by the end of the day.
Drink water with every meal. Drinking water with your Fuelings and lean and green meal will not only help you stay hydrated, but can also help improve your digestion. When you are hydrated, your body produces sufficient saliva, which helps break down food into nutrients that the body can absorb.
Ask me, your Independent OPTAVIA Coach, for other ways to track your hydration and keep water intake top-of-mind each day on your journey to Lifelong Transformation, One Healthy Habit at a Time.
**We recommend drinking 64 ounces of plain water each day. Please talk with your healthcare provider prior to changing the amount of water you drink, as it can affect certain health conditions and medications.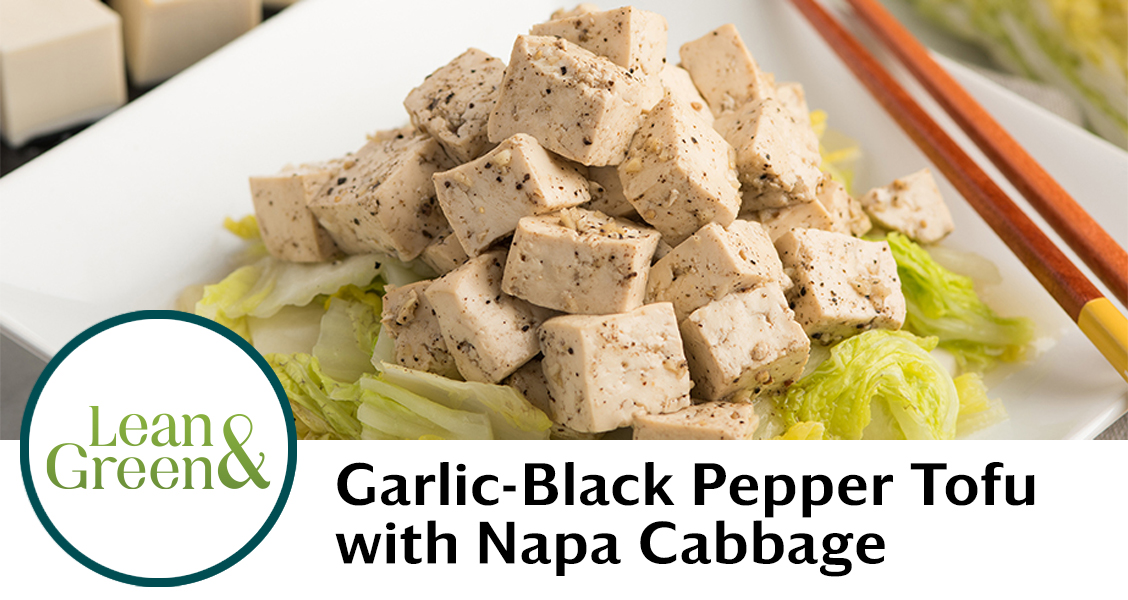 Yield: 4 servings
Complete Lean & Green meal: 1 lean, 3 green, 3 condiments 
Total Time: 30 minutes
Ingredients

3½ lbs. tofu, diced into 1-inch pieces

8 cloves garlic, minced

2 tbsp fish sauce

¼ cup water

1 tbsp black pepper

2 lbs. Napa cabbage, cut into 2-inch bite-sized pieces (should yield about 6 cups)

Directions

Evenly distribute the tofu in a wide skillet.
In a bowl, combine the remaining ingredients except Napa Cabbage. Pour the mixture over the tofu, cover, and simmer for about 10 minutes. Gently stir the tofu, being careful not to break up the tofu too much.
Meanwhile, set-up a steamer and steam the Napa cabbage until tender.
Serve the tofu with the steamed cabbage.
Nutrition Facts:  Per serving: 300 calories, 39g protein, 9g carbohydrate, 13g fat
Visit our OPTAVIA Pinterest page for an extensive assortment library of Lean & Green meals.

Better than Ever
After high school, Jolene began to body-build competitively. Her routine consisted of grueling workouts with vitamin and supplement intake. Oddly enough, this lifestyle caused Jolene to develop poor health habits, leaving her burned out and sluggish.
"Fast forward 30 years, filled with yo-yo dieting, losing a few pounds, and then quickly gaining it back. Eating in good times, eating to celebrate or at holidays, eating in stressful or sad times. That was me and my reality."
As she continued to lose hope, Jolene saw a friend who had transformed her life with OPTAVIA. At this moment, Jolene knew OPTAVIA could help her achieve her health and wellness goals, so she and her husband immediately committed to the Program.
One year later, Jolene is now down 50 lbs*, and her husband has lost more than 40 pounds. "I'm approaching 54, and I'm more vibrant than I was in my 20's and 30's. I have NEVER been healthier as I am now. I sleep better. I'm overall a better person with a great mindset."
After her personal transformation with the Program, Jolene wanted to pay it forward and become an Independent OPTAVIA Coach.
"It was a no-brainer! I had to give back and share what I had learned with others by becoming an independent OPTAVIA Coach. I can truly say I'm having a ball. Thank you to OPTAVIA and my Coach for giving me a wonderful gift!"
*Average weight loss on the Optimal Weight 5 & 1 Plan® is 12 pounds. Clients are in weight loss, on average, for 12 weeks.
Rebecca Lange
Independent Certified OPTAVIA Coach
rebeccalange117@gmail.com
http://www.MyJourneyToAHealthyMe.com
336-202-3316
P.O. Box 38941
Greensboro, NC 27438
© 2023 OPTAVIA, LLC. All Rights Reserved