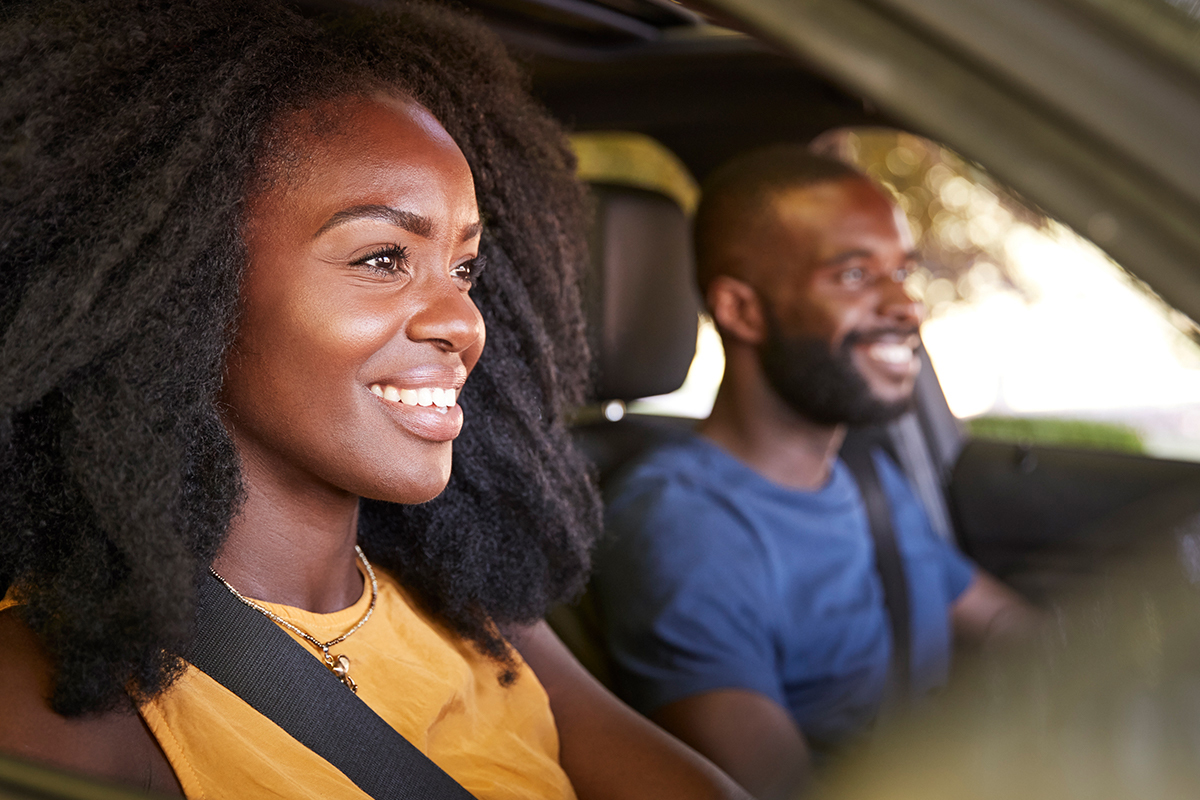 We're now going to design a plan that might help you live longer with optimal health and wellbeing, based on current scientific research, observation, and experience.
The new Habits of Health Transformational System provides steps from Dr. Wayne Scott Andersen, Co-founder & Independent OPTAVIA Coach, to follow to reach longevity; including a number of basic actions and behaviors that will reduce your likelihood of falling prey to preventable diseases, accidents, and an unhealthy lifestyle:
Create a Healthy Environment. Eliminate unhealthy food, drink clean water, ensure smoke detectors are working, and lock all the doors in your home.
Get a Yearly Checkup. If you didn't see your healthcare provider before you began your weight-loss journey, do so now! Make sure you continue to get checkups at least once a year to ensure you are staying healthy.
Go to Your Dentist. It may surprise you to know that dental care is critical for optimal health. Schedule an appointment at least once a year to ensure your oral health is intact.
Reach and Maintain Your Healthy Weight. Reaching a healthy weight not only may lower your risk for disease but may also lengthen your lifespan*
Incorporate the Habits of Health. From learning to eat right, incorporating movement into your daily routine, and making sleep a priority, the Habits of Health will take you on a complete journey.
Obtain Optimal Health. No matter what your age is, optimizing your health is a fundamental principle of living longer.
*No one can predict how long we are going to live, but research suggests that making an overall lifestyle change by taking an active role in your choices and behavior, including losing weight, eating healthier, moving more, and reducing stress, has the potential to help you live a longer, healthier life
If you haven't already watched our transformative video series, featuring Your LifeBook – Elements 01-26, on CLIENT ANSWERS, please engage and take a deeper dive into each element. These videos, Your LifeBook, and me, your Independent OPTAVIA Coach, can help you work towards reaching the ultimate accomplishment of achieving optimal health and wellbeing.
Join this week's Habits of Health® Webinar, Your LifeBook Element 25: Habits of Longevity, on Wednesday, December 9th at 8:30 p.m. ET/7:30 p.m. CT/5:30 p.m. PT, hosted by Independent OPTAVIA® Coach, Dr. J.C. Doornick.

HOW TO CONNECT:
Please click the link below to join the webinar:
https://zoom.us/j/113312513

Or iPhone one-tap (US Toll):
+1(646)558.8656

Or Dial (US Toll):
+1(646)558.8656

And Enter the Pin: 113312513#

With the holiday season upon us, it can be the most wonderful time of the year, or it can cause stress and anxiety.
Whether it's finding the perfect gifts, making meals for several small family dinners, or dressing up your home like a winter wonderland, the holiday season can wear you out!
However, despite the demands of the 2020 holiday season, there are several ways you can minimize stress during this festive time of the year. Consider these tips to keep holiday stressors at bay:
Plan your shopping. Organize your shopping strategically by setting a budget, writing down your gift list, and safely shopping in stores. Keep in mind that this is a great year to begin shopping online!
Invest in yourself. The more you have to manage on your to-do list, the more important it is to take time for self-care so you can approach your tasks with presence and positivity. Give yourself an early present by dedicating time to your favorite activity or treating yourself to an at-home spa day.
Choose quality over quantity. Keeping up with traditions and planning safe holiday activities are fun, but can become overwhelming. We can also go overboard while trying to make everything perfect. Remember that spending quality time with loved ones is most important, so don't stress if you don't get around to sending out holiday cards this year.
Know your limits. If you are overwhelmed with extra chores or tasks this holiday season, pull in others to help. Prioritize which items need your attention first and if certain tasks can wait, place them on the back burner and revisit them when the holiday hustle and bustle begins to settle.
Take a mindful break. If you're feeling symptoms of stress or anxiety, or if you want to set the stage for an optimal day, stop and take a quick relaxation break. Try a breathing exercise or take a quick walk to calm and center yourself.
Try the tips above - don't let the holidays overwhelm you. Instead, identify your holiday triggers and address them in advance to thrive this holiday season.
Ask me, your independent OPTAVIA Coach, about other ways to have a stress free holiday!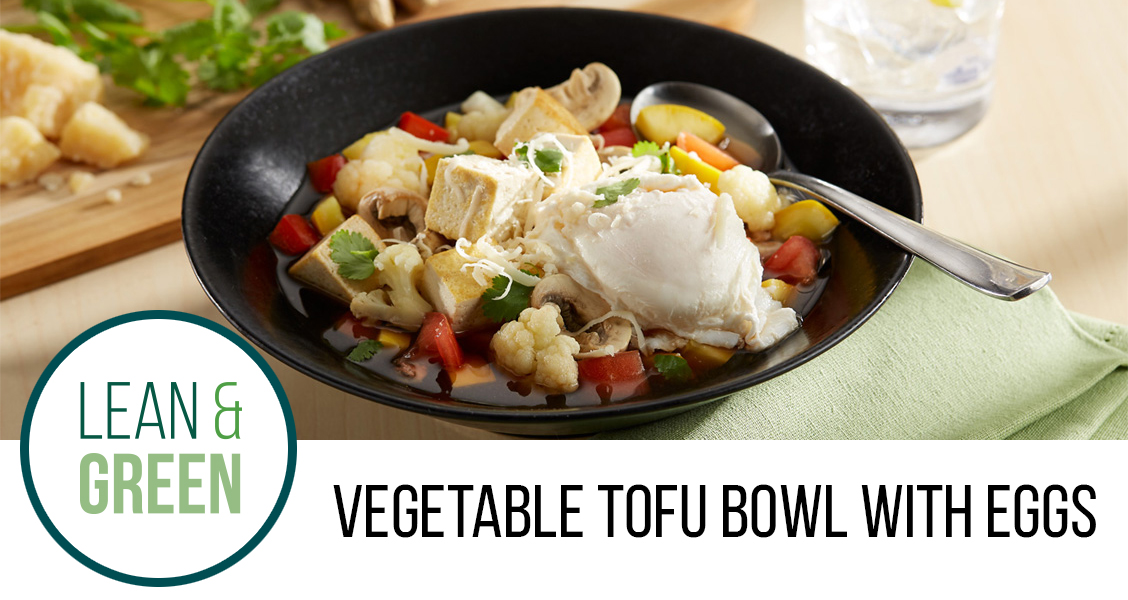 Yield: 4 servings
Complete Lean & Green Meal: 1 lean, 3 green, 3 condiments
Total Time: 30 minutes
Ingredients

2 lbs. extra firm tofu

½ tsp each: salt & pepper

2 tsp canola oil

1 cup small cauliflower florets

2 cups button mushrooms, cut in half or quartered

1 medium red bell pepper, seeds removed, diced

1 cup diced yellow summer squash

1 cup diced tomatoes

1½ tbsp fresh ginger root, very finely minced

2 cloves garlic, minced

1½ tbsp soy sauce

1 tsp sriracha

4 eggs

½ cup fresh cilantro, coarsely cut

2 tbsp low-fat parmesan cheese

Directions

Pat dry the tofu, and cut into cubes. Season with salt and pepper. In a large pot or wok, heat oil over medium-high heat and sear tofu on all sides until golden brown; set aside.
Add the cauliflower, mushrooms, peppers, squash, tomatoes, ginger, garlic, soy sauce, siracha, and 2 cups of water to the pot or wok. Place the tofu on top and bring to a boil over high heat. Once boiling, reduce heat to medium-high and gently cook for 12 to 15 minutes.
Reduce heat to medium-low and remove all of the vegetables and tofu with a slotted spoon or skimmer into 4 serving bowls, putting an equal amount into each bowl.
Crack the eggs into the remaining cooking liquid, being careful not to break them. Simmer for 5 minutes. Using a slotted spoon, remove the eggs from the liquid and arrange one egg on top of each vegetable and tofu bowl.
Stir the cilantro into the cooking liquid, and pour an equal amount of liquid over each bowl. Sprinkle each bowl with a ½ tablespoon of parmesan cheese, and serve hot.
Per serving: 370 calories, 20g fat, 16g carbohydrate, 33g protein
Visit our OPTAVIA Pinterest page for an extensive assortment library of Lean & Green meals.

No New Normal
"When I think back to where my journey began, all I can think of is pain. Playing years of basketball left my body with aches and pains that make everyday life a struggle. Several years before beginning my new journey, I had a doctor tell me that I needed to slow down and that this pain I was feeling daily was my new normal."
Just after accepting his new fate, Anthony met his Independent OPTAVIA Coach, Brooke. "She told me about a chance I had that could change my life."
Within a week of starting the Program, Anthony's back pain began to subside, and he felt more energized than he had in years.
"Incredibly, I lost 103 pounds*, had more energy than when I was in my twenties and slept like a log, night in and night out. I now jump out of bed each and every morning, ready to live each day to the fullest."
Anthony has also been able to rekindle his love of fitness through lifting weights and playing basketball multiple times a week!
Now that Anthony has gained his confidence and his healthy lifestyle back, he has decided to help others do the same.
"Now I want to help everyone I know. If I can help one person find that love for themselves, then I will have lived a better life."
*Average weight loss on the Optimal Weight 5 & 1 Plan® is 12 pounds. Clients are in weight loss, on average, for 12 weeks.
Kathy Glazer
OPTAVIA Coach
Kathy@EatSmartCoach.com
http://EatSmartCoach.optavia.com/eatsmartcoach
571-213-1988
3 Washington Circle N. W. #303, Washington,D.C. 20037, Also Falls Church,VA
© 2023 OPTAVIA, LLC. All Rights Reserved