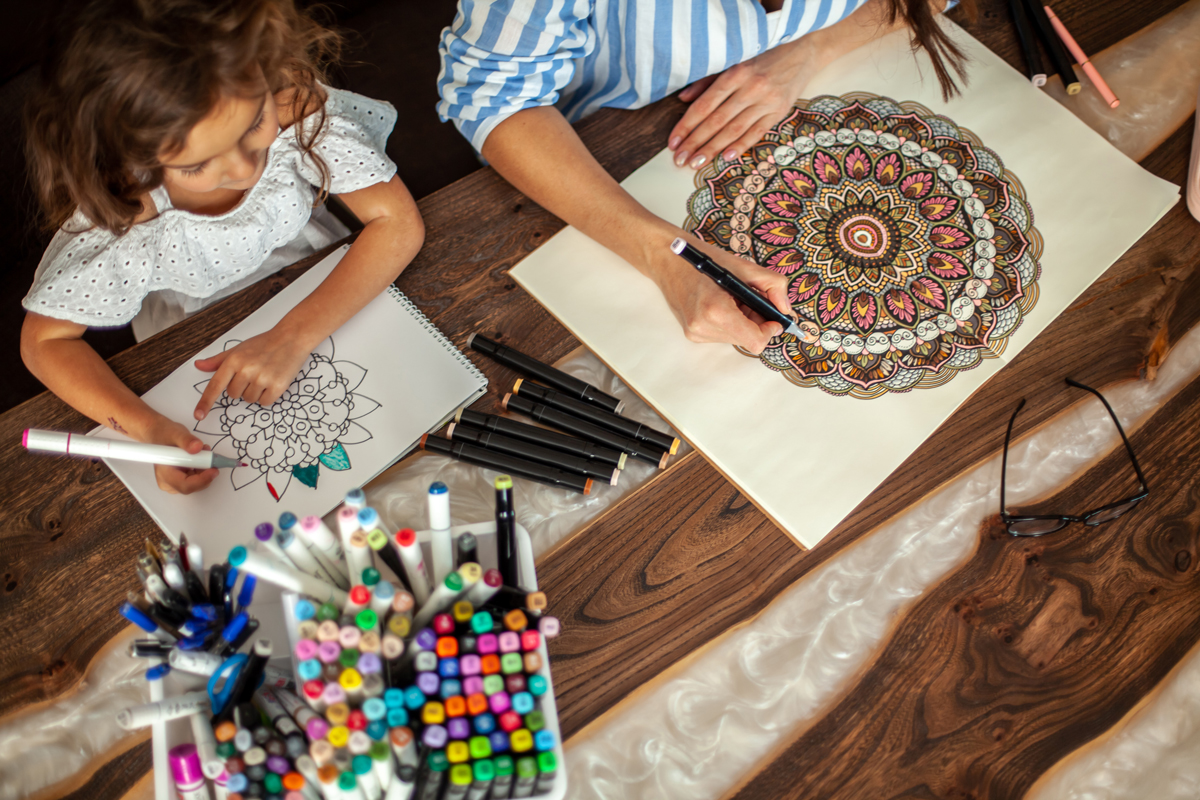 Element 19 focuses on optimizing your sleep and energy management. Just like a healthy diet and exercise, sleep plays a vital role in physical health, brain function and emotional wellbeing. It's important to be optimally charged every morning to have the drive to power through your day. Here are some ways you can optimize your sleep and manage your energy throughout the day:
Determine your bedtime. First decide what time you need to wake up and get out of bed, then count back eight hours. This is the time you should be in bed and ready to go to sleep. Sticking to the same sleep schedule helps the body find its natural rhythm and settle into a regular cycle, making it easier to fall asleep and wake up.
Have an evening ritual. You should begin your evening ritual about one hour prior to bedtime. This is called the "twilight hour". Make sure that all chores or work are wrapped up and all family matters are resolved before your twilight hour. Then focus on winding down with relaxing activities such as taking a hot bath or journaling about your day in Your LifeBook.
Create an optimal sleep environment. Your bedroom should be dark, quiet and a moderate temperature. Try blackout curtains to block out light from the street and sun in the morning and use white noise to mask ambient noises and other external sounds.
Have a morning ritual. Similar to your evening ritual, having a morning routine can start your morning off right. After eight solid hours of sleep, your body and mind will be prepared for an optimal day. Some things you may include in your morning ritual are a healthy breakfast, a morning walk or a meditation session.
Actively rest. There are several methods to help restore your energy levels if you're feeling tired during the day. Try deep breathing, stretching, listening to music or engaging in a positive conversation with a colleague or friend to boost your alertness.
Let's connect and talk about the different ways to optimize your sleep and manage your energy.

Check out Dr. A's Element Stories here!

Simply put, OPTAVIA succeeds by incorporating the Habits of Health into everything we do.
Whether your goal is to achieve a healthy weight or to sustain your optimal weight and healthy lifestyle, OPTAVIA's Optimal Weight Plans have you covered. OPTAVIA offers a variety of programs designed to promote Optimal Health and wellbeing. Our Plans help you succeed in your weight-loss journey, increase your health and vitality and drive while encouraging healthy habits that help add to your life.
The Optimal Weight 5 & 1 Plan is our most popular program for weight loss, but we also offer other Plans to accommodate individual needs and preferences, like the Optimal Weight 4 & 2 & 1 Plan and the new Optimal Weight 5 & 1 ACTIVE Plan™ and Optimal Weight 4 & 2 ACTIVE Plan™.
If you're looking to pursue the OPTAVIA program here are some tips and additional resources to help you make your decision and stay on track:
Set Clear Goals: As noted in the American Journal of Lifestyle Medicine, goal setting is a valuable strategy for identifying the specific behaviors you want to change and how to change them. Define your OPTAVIA related goals and create a plan to achieve them.
Understand the Program Principles: When you embark on your OPTAVIA journey, it's essential to gain a thorough understanding of the program's weight loss plan. Begin your research by familiarizing yourself with OPTAVIA's essential Fuelings, calorie requirements and portion sizes.
Learn About Lean & Green Meals: Explore Lean & Green meals, including recipes and their components. Understanding these meals is crucial to your success on the OPTAVIA program. Familiarize yourself with approved foods and be aware of those you should avoid.
By following these steps and utilizing the Your LifeBook as a resource, you can effectively pursue the OPTAVIA program while being informed and staying committed to your health and wellness goals. You can talk to me to learn more about these options or to discuss which plan may be best for you*.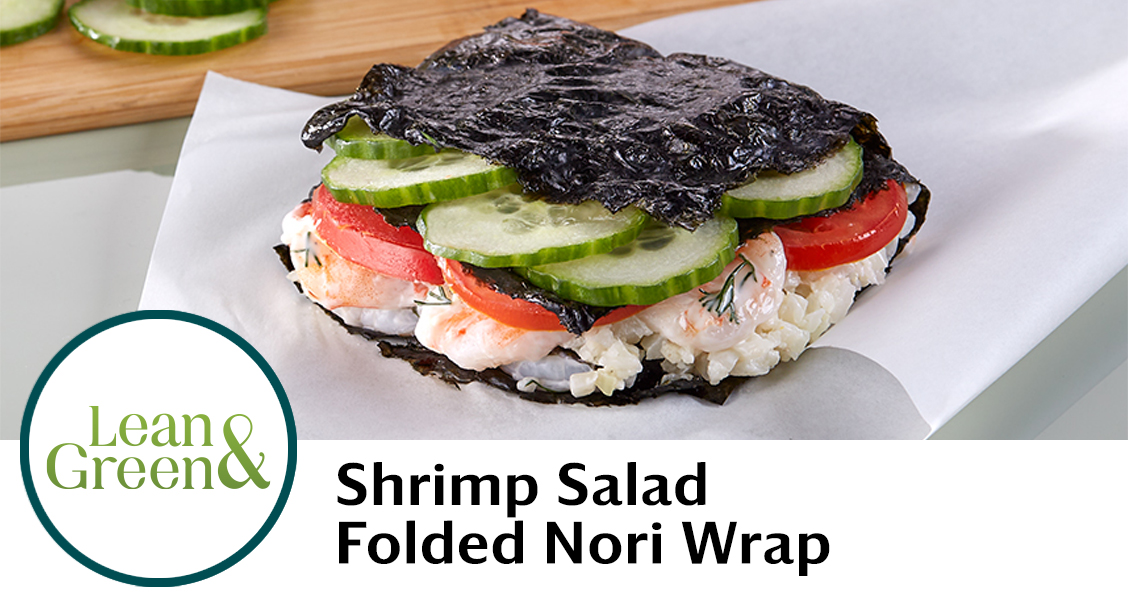 Serves 2
Per Serving: 1 Leanest, 2 Healthy Fats, 3 Green, 2 Condiments
Total Time: 15 minutes
Ingredients

14 oz. cooked shrimp peeled and deveined, crab or lobster

3 tbsp reduced-fat mayonnaise, divided

1 tsp dill

¼ tsp salt

½ tsp black pepper

1 cup cauliflower rice, cooked and drained

1 tsp rice vinegar

4 sheets nori

2 tablespoons toasted sesame seeds

1 cup Roma tomatoes, thinly sliced

1 cup English cucumbers, thinly sliced

Directions

Slice the shrimp through the back or chop into bite-sized pieces. Place in a bowl and toss with half the mayonnaise and the dill, salt, and pepper.
In another bowl, combine the cauliflower rice with the remaining mayonnaise and rice vinegar.
Cut one nori sheet halfway through to the center. Place the sheet so the cut is at the bottom.
Spoon 4 tablespoons cauliflower rice in the lower right quadrant of the sheet. Sprinkle with ½ tablespoon sesame seeds. Layer ¼ cup tomato slices on the nori space above the rice. To the left of the tomatoes, spoon ¼ cup shrimp salad. Below shrimp salad, layer ¼ cup cucumber slices.
Starting from the bottom right corner, fold the cauliflower up, over the tomatoes. Fold the tomatoes over to the left, over the shrimp salad. Finally, fold the shrimp salad down, over the cucumbers.
Repeat with the three remaining nori sheets and the rest of the ingredients. Serve 2 nori wraps per person.
Tip: Place the cooked cauliflower into a clean kitchen towel and squeeze out as much liquid as possible to make the wrap less watery.
Nutrition Per Serving: 360 calories, 10g fat, 16g carbohydrate, 54g protein
Discover other plan-approved Lean & Green recipes in the OPTAVIA App. 
Download the OPTAVIA App today!




A Pursuit of Longevity and Vitality
Vikki's OPTAVIA journey began in February 2021, resulting in significant weight loss in the first month*. Guided by a dedicated independent OPTAVIA Coach, she participated in weekly Community webinars. The core motivation was a pursuit of longevity and vitality not just for herself but also her family. Recognizing the role of a determined mindset, Vikki embarked on a journey of reshaping her outlook and her habits.
This realization reinforced the need for personalized guidance, leading Vikki to begin coaching in March 2021. "The desire to share newfound well-being with others increased, prompting me to embrace my role as an advocate for wellness."
Vikki achieved her weight loss goal; this accomplishment was forged through her unwavering commitment to all four pillars of the OPTAVIA Program.
The profound impact of this journey extends beyond Vikki's personal achievements, resonating deeply within her family. Activities that once seemed out of reach are now a reality, including rock climbing, running and hiking. Reclaiming the confidence to don a bikini after two decades was an exciting triumph. Engaging in golf and fostering cherished moments with her family are now treasured experiences.
Vikki's transformation journey wasn't confined to herself alone but extended to those around her. The ripple effect of coaching was noticeable, fostering weight loss and ushering in a sense of vitality**.
"For me, this transformative journey has been a steppingstone, with a commitment to continue impacting numerous lives." Vikki's guiding theme for the journey ahead is "IMPACT," symbolizing an unwavering resolve to inspire and assist others within the OPTAVIA Community. Vikki recognizes her decision to embrace personal transformation, coaching and the role of a catalyst for change as a celebrated turning point, evoking deep gratitude which extends to co-founder and independent OPTAVIA Coach, Dr. Wayne Scott Andersen who breathed life into this transformative endeavor and has forever changed Vikki's life.
*Average weight loss on the Optimal Weight 5 & 1 Plan® is 12 pounds. Clients are in weight loss, on average, for 12 weeks.
**The Company ("We") recommend that you consult your healthcare provider prior to starting any weight loss program, and during the course of your weight loss program. Do NOT use any OPTAVIA Program if you are pregnant or under the age of 13. Before starting a weight loss program, talk with your healthcare provider about the program and about any medications or dietary supplements you are using, including especially Coumadin (warfarin), lithium, diuretics, or medications for diabetes, high blood pressure or thyroid conditions. Do not participate in any OPTAVIA Program until you are cleared by your healthcare provider if you have or have had a serious illness (e.g. cardiovascular disease including heart attack, diabetes, cancer, thyroid disease, liver or kidney disease, eating disorders such as anorexia or bulimia), or any other condition requiring medical care or that may be affected by weight loss. The OPTAVIA for Teens plan is the only OPTAVIA plan appropriate for teens (13 to 17 years of age). The Optimal Weight 5 & 1 Plan is NOT appropriate for teens, sedentary older adults (65 years and older), nursing mothers, people with gout, some people with diabetes, and those who exercise more than 45 minutes per day – if you fall into one of these categories, please consult your healthcare provider and refer to www.OPTAVIA.com and talk with your independent OPTAVIA Coach about other OPTAVIA Plans that may be appropriate. For special medical or dietary needs, including food allergies, refer to our program information online, consult your healthcare provider and talk to your OPTAVIA Coach. Do not consume an OPTAVIA product if you are allergic to any of that product's ingredients, which are listed on the product packaging and on the OPTAVIA website. We recommend drinking 64 ounces of water each day. Consult with your healthcare provider prior to changing the amount of water you drink as it can affect certain health conditions and medications. NOTE: Rapid weight loss may cause gallstones or gallbladder disease or temporary hair thinning in some people. While adjusting to the intake of a lower calorie level and dietary changes, some people may experience dizziness, lightheadedness, headache, fatigue, or gastrointestinal disturbances (such as abdominal pain, bloating, gas, constipation, diarrhea, or nausea). Consult your healthcare provider for further guidance on these or any other health concerns. Seek immediate medical attention if you experience muscle cramps, tingling, numbness, confusion, or rapid/irregular heartbeat as these may be a sign of a more serious health condition. For avoidance of doubt, the OPTAVIA program and products are not labelled, advertised or promoted for any specific medicinal purpose, i.e., treatment or prevention, implied or otherwise, of any disease or disorder, including its related conditions. The OPTAVIA program, products, and any of its materials and/or information do not in any way constitute medical advice or substitute for medical treatment. As individuals may have different responses to dietary products or changes in diet, consult with your healthcare provider regarding any medical concerns. For further information regarding this Medical Disclaimer, call Nutrition Support at 1.888.OPTAVIA or email nutritionsupport@OPTAVIA.com.
Rebecca Lange
Independent Certified OPTAVIA Coach
rebeccalange117@gmail.com
http://www.MyJourneyToAHealthyMe.com
336-202-3316
P.O. Box 38941
Greensboro, NC 27438
© 2023 OPTAVIA, LLC. All Rights Reserved