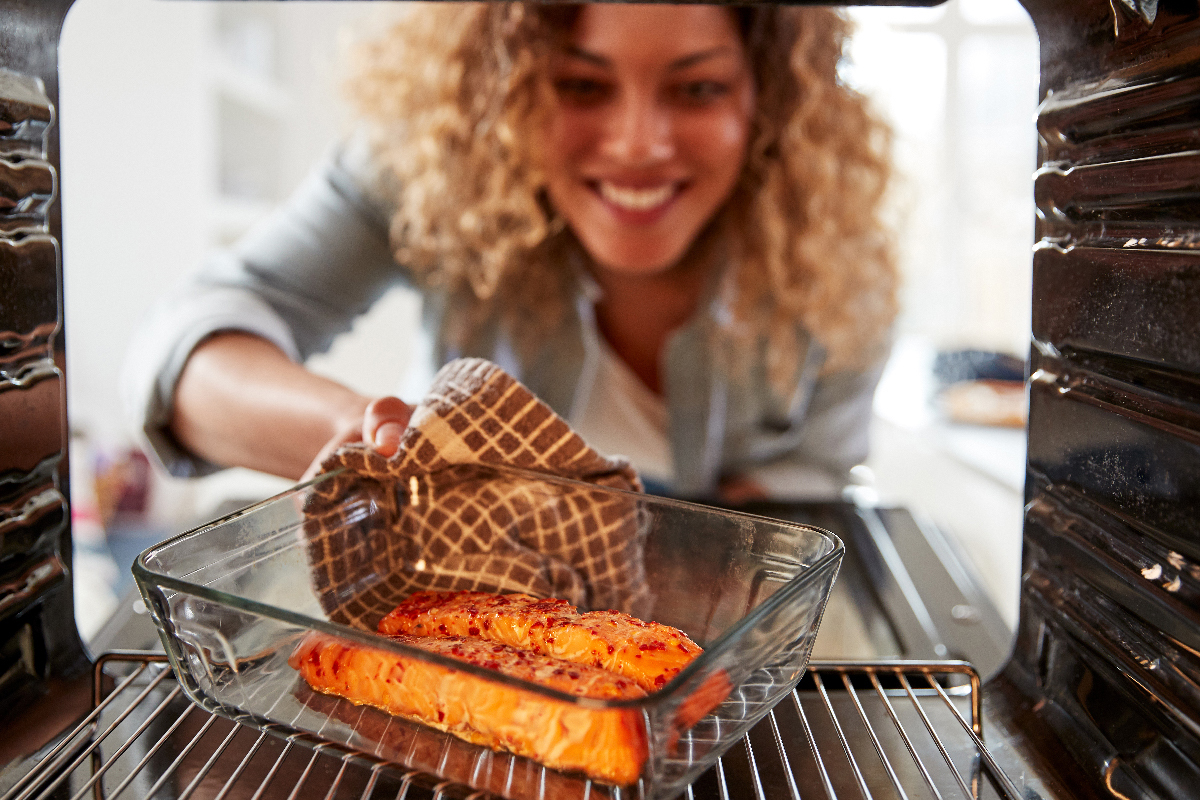 As you continue on your journey to optimal health and wellbeing, there are some additional tools in our arsenal that could optimize your current state and keep you in the best condition possible, regardless of your age!
These tools are supplements and nutrients. Supplements and nutrients are not like medications; they are actually already present in your body. But, by supplementing them in the right amount, you are actually helping your body reach its optimal efficiency. In fact, nutrients are the very fuel of Optimal Health!
Here are supplement guidelines recommended by Dr. Wayne Scott Andersen, in Your Lifebook: Element 21*:
Add Fish Oil. Select either 4oz of fatty fish three times a week, 3-6 walnuts a day, or one to three grams of omega derived from a cold-water artic fish 30 minutes before a meal.
Take a Daily Multivitamin. Start with a one-a-day multivitamin specifically designed for your gender and age.
Add B Complex Vitamins. The B Complex Vitamins work as a team. Unless you have specific needs, it is usually best to take them in the form of a high-potency B complex formula.
Augment with Other Key Vitamins. Add any other necessary vitamins and minerals that are not part of your multivitamin and B Complex.
Add Antioxidant Powder.
Add Key Minerals. This includes calcium, magnesium, selenium, and zinc.
Take an Anti-Inflammatory Package. Inflammation is an area that often goes unnoticed by patients' healthcare providers, but extinguishing the inflammatory flame is a significant part of our core strategic plan to optimize your health.
Bonus Round. Ask your healthcare provider about any other key nutrients they recommend.
If you haven't already watched our transformative video series, featuring Your LifeBook – Elements 01-26, published on CLIENT ANSWERS, we invite you to engage and take a deeper dive into each element. These videos, Your LifeBook, and me, your independent OPTAVIA Coach, can give you the tools to empower yourself and move forward in creating optimal health and wellbeing. Check them out!
*Note, before starting any new supplement protocols, please meet with your healthcare provider to make sure none of your medications or conditions will be affected by nutritional intervention.
Join this week's Habits of Health® Community Time, Your Lifebook Element 21: Do You Need to Supplement? On Wednesday, October 14th at 8:30 p.m. ET/7:30 p.m. CT/5:30 p.m. PT, hosted by Dr. Joe Pecoraro, featuring special guest Alexandra Miller, MS, RDN.

HOW TO CONNECT:
Please click the link below to join the webinar:
https://zoom.us/j/113312513

Or iPhone one-tap (US Toll):
+1(646)558.8656

Or Dial (US Toll):
+1(646)558.8656

And Enter the Pin: 113312513#

Now that the temperature has begun its yearly decline, farmer's markets, produce stands, and gardens are becoming scarce. Are you faced with frequent trips to the grocery store to source produce? Don't give up on fresh, local produce just yet!
Whether you are an experienced gardener or you have never touched gardening tools, why not spice up your lean and greens with your OWN homegrown vegetables? Who knew the growing season could last a few more weeks?
But, not just any vegetable will survive the frost. Try planting some of these delicious GREEN, and LEAN, vegetables this fall:
Kohlrabi. A great source of vitamin C, folic acid, calcium, and fiber. On the Optimal Weight 5 & 1 Plan®, enjoy a ½ cup serving, raw or cooked!
Radishes. These red bulbs can be harvested within 30 days and are high in vitamin C. They are also one of the low carbohydrate vegetables to choose from so enjoy a ½ cup serving size on the Optimal Weight 5 & 1 Plan!
Turnips. Turnip roots are an excellent source of vitamin C. Did you know that you can even eat the leaves? Turnip leaves are an excellent source of vitamins A and K and folate. Turnips are also low in carbohydrates!
Mustard Greens. These yummy greens are a great source of fiber, folate, manganese, and vitamins A, C, and K. Along with being low in carbohydrates, mustard greens are yet another great vegetable that is harvestable within 30 days of planting. As an added bonus, they add a naturally peppery taste to food! Why add pepper when you can just eat more mustard greens?
Kale. A cabbage family member, kale is high in both vitamins A and C. It is also a good source of calcium and potassium and one of the moderate carbohydrate greens on the Optimal Weight 5 & 1 Plan. The serving size for kale is a ½ cup.
Vegetable gardens have other benefits than just the healthy vegetables that they produce. They are also a source of beauty and tranquility, along with a great healthy activity. Have a happy green fall, and ask me, your independent OPTAVIA Coach, about other fall vegetables you can add to your garden this year.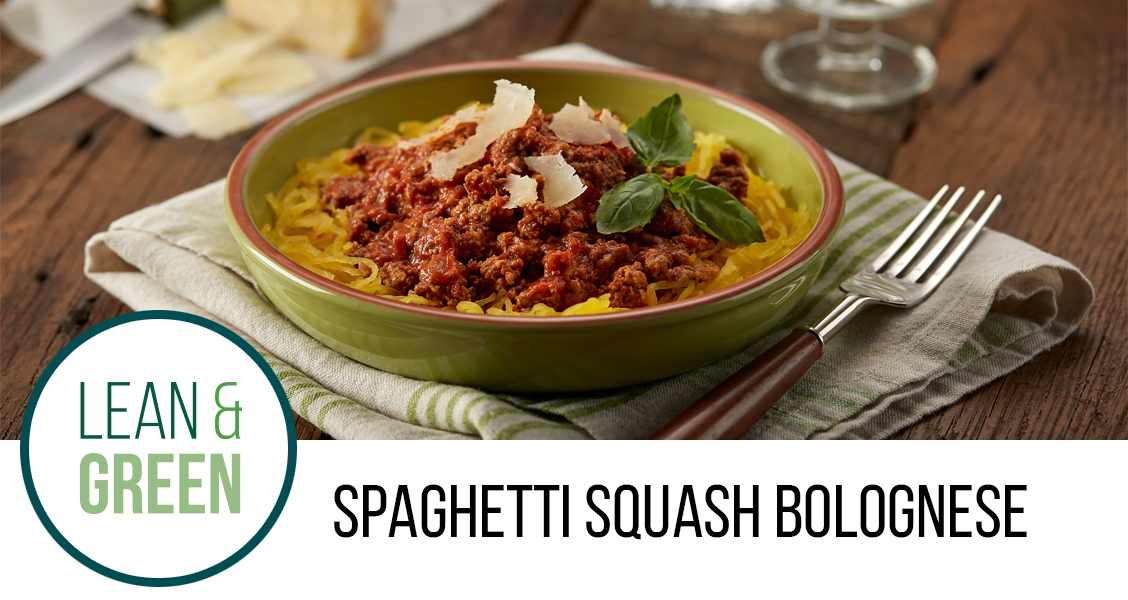 Yield: 4 servings
Complete Lean & Green Meal: 1 lean, 3 green, 3 condiments
Total Time: 30 minutes
Ingredients

1 medium spaghetti squash

½ tsp salt, divided

½ cup fresh basil

1¼ lb. 90-94% lean ground beef

1 cup diced canned tomatoes

2 scallions, trimmed and minced

1 cup water

1 tbsp paprika

½ tsp each: salt & pepper

2 tbsp low-fat parmesan cheese

Directions

Preheat oven to 400°F.
Cut the spaghetti squash in half lengthwise and scoop out the seeds. Bake spaghetti squash with the cut side down on a baking sheet for about 30 minutes, or until the flesh of the squash can be easily shredded with a fork. When the squash is finished, remove from oven and scrape the flesh out with a fork into a bowl. Measure out 3 cups and reserve any extras for another meal. Add a quarter teaspoon of salt and the basil leaves to the 3 cups of spaghetti squash, and mix to combine.
While the squash cooks, combine the ground beef with the tomatoes, scallions, water, paprika, pepper, and a quarter teaspoon salt in a pot. Bring to a boil over medium-high heat, stirring constantly. Once the mixture boils, reduce the heat to medium-low and simmer for about 30 minutes.
Top the spaghetti squash with Bolognese and parmesan cheese.
Per serving: 320 calories, 16g fat, 14g carbohydrate, 32g protein
Visit our OPTAVIA Pinterest page for an extensive assortment library of Lean & Green meals.

Leading By Example
 "In my professional role as an acupuncturist and massage therapist, I am expected to set an example of good health. I never felt like I set a good enough example because I had been overweight for 30 years."
Laura had been successful in losing weight, but it would all come back one way or another.
 "I would tell my clients that if they lost weight, it would help their problems. But how could they take me seriously when I was not following my own advice?"
At a routine doctor's visit, Laura's doctor told her that she exhibited symptoms of metabolic syndrome.
"That was a huge wake-up call for me because I thought I was taking care of myself. I took vitamins and ate healthy foods, but I guess I wasn't doing everything I needed to do."
Laura decided to make a change and found OPTAVIA. She knew the Program was rooted in healthy habits and that her first step on her weight loss journey was to reach a healthy weight. 
"I've lost 80 pounds*, I now have a healthier BMI, and I learned other habits that help me on a daily basis. I go to bed at a consistent time, I exercise, I drink a lot of water, and I pace my meals and snacks to give me well-balanced blood sugar levels. It's helped me a lot, and I've been able to keep my weight off."
Now Laura is an independent OPTAVIA Coach and uses these tools to help her Clients achieve optimal health.
"That's what I really wanted to be all along, a good example. Now I am, and I'm glad. Thank you, OPTAVIA!"
*Average weight loss on the Optimal Weight 5 & 1 Plan® is 12 pounds. Clients are in weight loss, on average, for 12 weeks.
Kathy Glazer
OPTAVIA Coach
Kathy@EatSmartCoach.com
http://EatSmartCoach.optavia.com/eatsmartcoach
571-213-1988
3 Washington Circle N. W. #303, Washington,D.C. 20037, Also Falls Church,VA
© 2023 OPTAVIA, LLC. All Rights Reserved