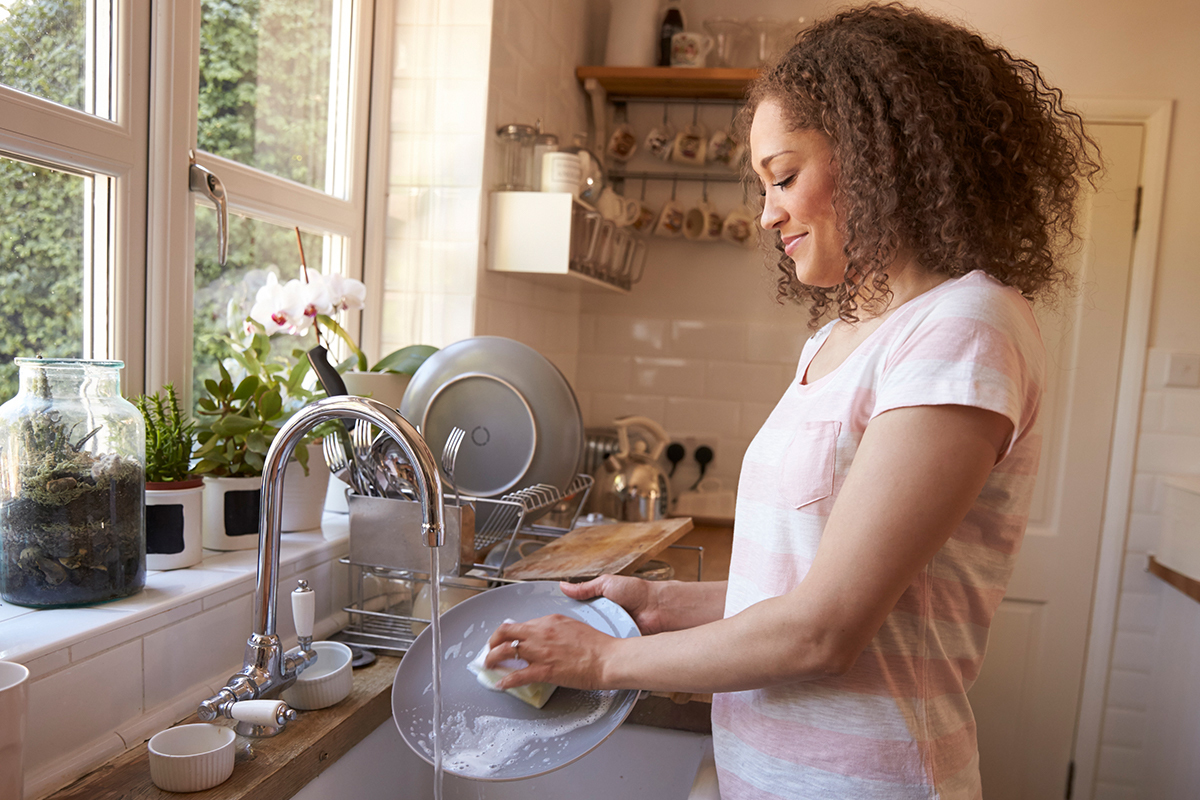 In this Element, you will learn the importance of increasing your activity level and NEW ways to increase that level based on the NEAT (Non-Exercise Activity Thermogenesis) System.
NEAT is the energy expended from everything we do when we're not sleeping or exercising. Just by making NEAT motions throughout the day, you'll burn extra calories. Best of all, there's no intense workout involved—you're actually setting the stage for exercise at your own pace.
Here are the six NEAT categories along with a MicroHabit tip to help increase your daily healthy motion:
Stance. You can practice NEAT while you're sitting. While sitting in an upright chair that supports your posture, flex your stomach muscles, and take deep breaths.

MicroHabit: Add two additional minutes of focus on the core position per day.

Standing. Get out of your chair as much as possible. Instead of sitting, stand while you're talking on the phone or working on your laptop.

MicroHabit: Add 10 additional minutes of standing per day.
Strolling (Walking). Take standing one step further, and walk when you can. Park your car farther away from the store so that you can get some extra steps in.
MicroHabit: Add 100 additional steps per week.

Stairs. Climbing one flight of stairs is equivalent to walking 100 steps. Instead of taking the elevator, use the stairs to burn some quick calories!

MicroHabit: Add one additional flight of stairs per week.
Samba (Dance). Turn on the music and get moving! Music helps boost physical and mental performance. Tapping your foot, nodding to the beat, or even singing will get you moving.
MicroHabit: Add 10 additional minutes of music per day; work up to an hour or more of dance per week.
Switch. To switch means to do things by hand instead of using a machine. Instead of loading all the dishes in the dishwasher after dinner, take the time to wash them by hand.
MicroHabit: Add one or two substituted manual tasks per day.
These six categories cover the full range of muscle energy expenditure in your everyday life. By making these small daily choices, you can reach your physical goals and set the stage for exercising at your own pace!
We also invite you to watch our transformative video series, featuring Your LifeBook – Elements 01-26, published recently on CLIENT ANSWERS. These videos, Your LifeBook, and me, your Coach, give you the tools to empower yourself and move forward in creating optimal health and wellbeing. Check them out!
Join this week's Habits of Health® Community Time, Your LifeBook— Element 17: How Do You Become a Perpetual Motion Machine? On Wednesday, August 19th at 8:30 p.m. ET/7:30 p.m. CT/5:30 p.m. PT, hosted by Independent OPTAVIA® Coaches, Robert and Laura Gaffney.

HOW TO CONNECT:
Please click the link below to join the webinar:
https://zoom.us/j/113312513

Or iPhone one-tap (US Toll):
+1(646)558.8656

Or Dial (US Toll):
+1(646)558.8656

And Enter the Pin: 113312513#

Say goodbye to long nights of counting sheep. Believe it or not, you can ease your mind and help your body drift into sweet dreams by mixing up your bedtime routine. Incorporating these 5 yoga poses into your nightly routine will help you wind down, so that you can achieve a good night's rest.
Upside-Down Dreamer – 0:00-2:00 minutes
Sit facing your wall or headboard with your bottom about 6 inches from it. Lay back, extending your legs up the wall. The further away your bottom is from the wall, the easier the stretch. If you find the stretch to be too easy, slide your bottom closer to the wall. Rest your arms by your sides with palms up.
Side Twist – 2:00-3:00 minutes
Sit cross-legged on your bed. Exhale as you place your right hand on your left knee and left hand on the bed behind your tailbone. Twist your torso to the left and let your gaze follow over your left shoulder. Take deep breaths, then return your body to center, and repeat on the opposite side.
The Lazy Goddess – 3:00-5:00 minutes
Lie on your back with your knees bent and feet together. Face the soles of your feet together, and let your knees fall open, forming a diamond. Rest your arms on the bed with your palms facing upward. If you are experiencing discomfort, place a pillow under each knee to elevate.
Child's Pose – 5:00-7:00 minutes
Comfortably sit on your heels with your back straight. Extend your arms above your head and roll your torso forward until your forehead rests on the bed. Try to bring your chest to your knees.
Rock-a-Bye – 7:00-8:00 minutes
Lie on your back, hugging your knees to your chest, and crisscross your ankles. Wrap your arms around your shins, breathe in, and rock yourself forward to sit up. As you breathe out, fall back. Repeat for 1 minute. As you roll back for the final time, extend your arms and legs, and let your mind and body drift into a restful sleep.
Need to order your Habits of Health® Transformational System? Let's connect today!
Yield: 4 servings
Complete Lean & Green Meal: 1 lean, 3 green, 3 condiments
Total Time: 45 minutes
Ingredients

4 Roma tomatoes, halved lengthwise

1 tsp canola oil

1 tbsp fresh thyme leaves

2 cloves garlic, minced

¼ tsp each: salt & ground black pepper, divided

Cooking spray

1 medium head cauliflower (about 1¼ lbs.)

1¾ lbs. pork tenderloin, sliced into ½-inch thick medallions

2 tbsp peri-peri seasoning

¼ cup fresh cilantro, chopped (optional)

Directions

Preheat oven to 425⁰F.
In a bowl, toss tomatoes with oil, thyme, garlic, and one-eighth teaspoon of salt and pepper. Place tomatoes (cut-side up) on a baking sheet lined with parchment paper, and roast for 40 minutes.
Cut cauliflower lengthwise through the core in ½-inch slices to make "steaks." Place cauliflower steaks on a separate baking sheet lined with parchment paper, and season with ¼ teaspoon of salt and pepper. Spray tops of cauliflower with cooking spray and roast for about 30 minutes or until caramelized.
Preheat grill. Rub pork medallions with peri-peri seasoning. Grill medallions for about 2 minutes on each side or until internal temperature reaches 145⁰F.
Serve pork medallions with cauliflower steak and roasted tomatoes; garnish with cilantro, if desired.
Per serving: 300 calories, 10g fat, 10g carbohydrate, 43g protein
Visit our OPTAVIA Pinterest page for an extensive assortment library of Lean & Green meals.

Fight for Your Health
"Three years ago, I not only experienced an emotionally painful year, but I had also sadly come to a point in my physical health, where I accepted being overweight. I even started preparing for the likelihood of diabetes and the possibility that I would have a shorter life."
Angela was constantly feeling awful, fatigued, and had been through a year of physical therapy due to back pain.
"My body was unhealthy, but so was my mind. I feared many things—what others thought of me when I stood in front of them, that I would face other health concerns due to my weight, and that I would miss most of my children's lives because I was too tired to do anything with them."
But hope began to blossom for Angela when she saw her friend's transformation and success with OPTAVIA. She decided to give the Program a try with her friend as her Coach.
"She asked me to trust her until I could believe for myself! So I took the first step, then the next, until one day, I began to believe that this dream actually could become a reality! The chains of bondage began to break away, and the impossible became possible."
Angela lost 105 pounds* and gained the freedom to run with her young children, get down on the floor and get up again, and focus on loving others by sharing the gift of health she had received.
"Sometimes, the smallest steps in the right direction end up being the biggest steps of our lives! What began as a 'diet' has become a life transformation of body and mind! Never regret your fight for your health."
*Average weight loss on the Optimal Weight 5 & 1 Plan® is 12 pounds. Clients are in weight loss, on average, for 12 weeks.
Kathy Glazer
OPTAVIA Coach
Kathy@EatSmartCoach.com
http://EatSmartCoach.optavia.com/eatsmartcoach
571-213-1988
3 Washington Circle N. W. #303, Washington,D.C. 20037, Also Falls Church,VA
© 2023 OPTAVIA, LLC. All Rights Reserved