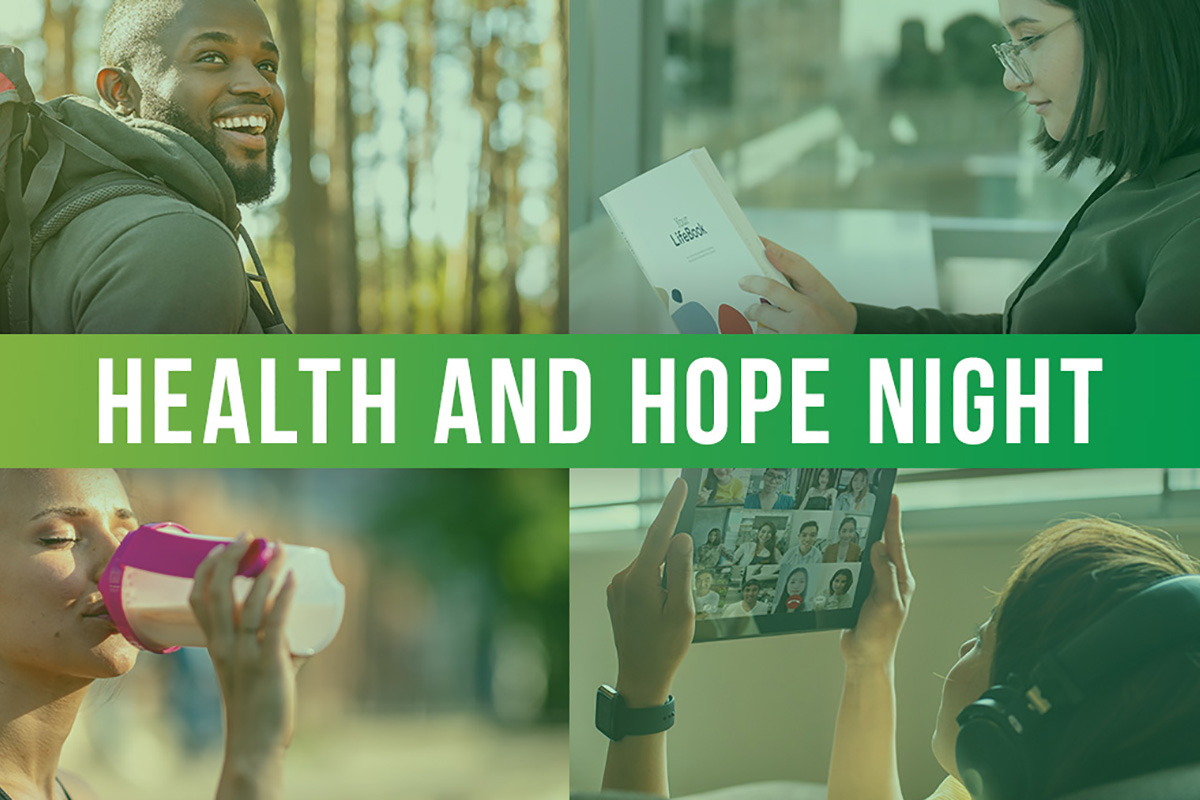 At OPTAVIA, we believe that transforming your life and creating optimal health is achievable. We provide the tools needed to live your healthiest life, and with proper strategy and support, OPTAVIA's four components contribute to a solid foundation for healthy habits, one of the most important being the OPTAVIA Community.
The inspiration and backing from OPTAVIA's Community reinforces the fact that with the OPTAVIA Program, you're never on your journey alone! Whether you have a question, tip, or inspiring quote to share or need some extra support, our Community of like-minded, like-hearted people empower each other through and through. This support comes in many ways – live webinars, virtual events, online support, and even hearing from others about the success stories of others – our Community is an essential asset to your transformation story.
Here are some ideas and tips to get more involved in the OPTAVIA Community:
Work with your mentors and get to know other Coaches on your team.
Attend virtual events and experience the Community first hand.
Engage in the Wednesday night calls and webinars with other Clients and Coaches to learn more about Client Support, the Habits of Health, and what we offer to others. Every Wednesday, 8:30 PM ET / 5:30 PM PT. On occasion, we have special events, including one this week, a special One Hour Health and Hope Night. You can even invite your family and friends to join you and share with your social media networks that you are attending this inspirational event through the OPTAVIA Facebook Page
If you need additional tips on how to get involved in the OPTAVIA Community, feel free to reach out to me, your Independent OPTAVIA Coach, for extra support and guidance.
Join this week's Habits of Health® Community Time, a special One Hour - Health and Hope Night on Wednesday, September 23rd at 8:30 p.m. ET/7:30 p.m. CT/5:30 p.m. PT, hosted by Independent OPTAVIA® Coach, Charlyn Greene, featuring special guest, Dr. Wayne Scott Andersen, Co-founder and Independent OPTAVIA® Coach.

Be sure to select that you are "going" on our Health and Hope Event Page where we will be live streaming this Webinar as well! To invite your network, simply click the invite button and select your friends to attend. You can also share this event to your personal Facebook page to put the word out!

HOW TO CONNECT:
Please click the link below to join the webinar:
https://zoom.us/j/113312513

Or iPhone one-tap (US Toll):
+1(646)558.8656

Or Dial (US Toll):
+1(646)558.8656

And Enter the Pin: 113312513#

Now that school is started back up and we are approaching a new season, it is the perfect time to set some new and reasonable goals for the rest of this year.
Set yourself up with a successful strategy for reaching your goals by using the "SMART" formula. SMART is a tool that helps provide clarity, focus, and motivation to achieve your goals. It encourages you to define your objectives and set a completion date clearly.
Here's an example: when you are ready  to incorporate a regular fitness routine into your schedule, but you are not quite sure how to start or what to do,  that's okay; consider using the steps of the SMART system for outlining goals, as explained below: SMART:
Specific. Your goal should be clear and focused, so you are truly motivated to achieve it. When creating your goal, try to determine exactly what it is you want to accomplish and why your goal is important to you.
Measurable. Having measurable goals allows you to track and assess your progress. For example, instead of "I'm going to walk regularly," try, "I am going to walk for 20 minutes at least three days a week."
Achievable. In order to be successful, your goal should be achievable. If you are new to exercise, don't expect to run a marathon on your first day, or even run at all. Start with baby steps and build on them! Celebrate the little victories that add up to the big ones!
Realistic. You can tell yourself, "I'm never going to miss a workout." But in reality, kids get sick, bosses call emergency meetings, and tires go flat. Instead, make yourself a promise you can keep, like "I will work out on the elliptical for up to 30 minutes, five days or more per week at my local gym. I will allow myself two or more rest days per week."
Time-based. Every goal should have a target date, so you have a deadline to focus on and work toward. It's important to give yourself a realistic timeframe to achieve your final objective. Set dates for when you want to accomplish your goals and write them on your calendar. Having that visual reminder will help keep you accountable.
You can even visualize your goals, and make them a reality by using a vision board. Collect pictures of your family and friends, cut out images in magazines that speak to you, and find inspiration through quotes and other meaningful words. Then post it on your board.
Ask me, your Independent OPTAVIA Coach, about other ways to practice SMART techniques to achieve your goals on your journey to Lifelong Transformation, One Healthy Habit at a Time®.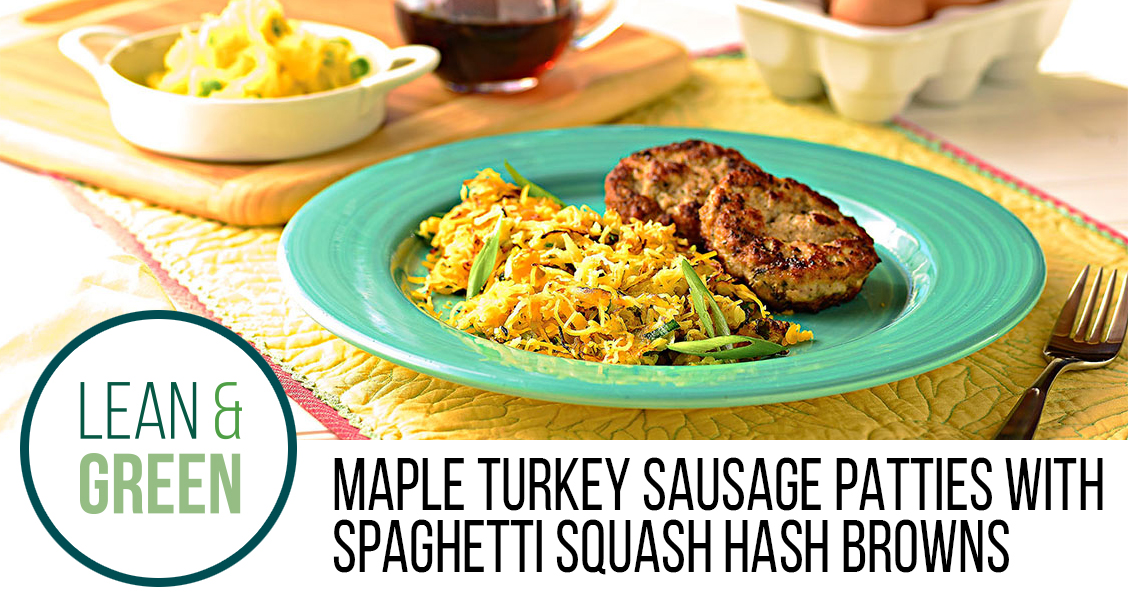 Yield: 4 servings
Complete Lean & Green Meal: 1 Leaner, 3 Green, 1 Healthy Fat, 2 Condiments
Total Time: 60 minutes
Ingredients

For Spaghetti Squash Hash Browns:

1 large spaghetti squash

1 cup chopped scallions

½ tsp garlic powder

3 eggs

¼ tsp salt

½ tsp pepper

2 tsp olive oil

4 oz shredded, low-fat cheddar cheese

 

For Maple Turkey Sausage Patties:

½ tsp dried sage

¼ tsp dried thyme

¼ tsp rosemary

¼ tsp nutmeg

¼ tsp salt

¼ tsp ground pepper

2 Tbsp sugar-free maple syrup

1 lb 95-97% lean ground turkey

2 tsp olive oil

Directions

Prepare the spaghetti squash. Cut in half, and remove seeds and stringy pulp.
Place each spaghetti squash half face down in a microwave-safe baking dish, and fill dish with about one inch of water. Microwave on high for 10 to 15 minutes, until middle is tender and pulls apart easily.
Meanwhile, prepare turkey sausage patties. Combine all seasonings in a bowl. Mix seasonings and syrup into ground turkey with hands. Form turkey mixture into patties, and cook in skillet with olive oil, until cooked through and lightly browned.
Scrape flesh of spaghetti squash with a fork to create spaghetti-like strands, and remove strands from the skin.
Allow squash to cool, and then squeeze the squash strands in your hands a few times over the sink to release excess water.
Combine drained squash strands, scallions, garlic powder, eggs, salt, and pepper in a large bowl.
Cook squash mixture in large skillet with olive oil over medium-high heat, stirring frequently, for 10 to 15 minutes, until golden brown.
Immediately top with the cheddar cheese, and serve with maple turkey sausage patties.
Per serving: 330 calories, 13g fat, 17g carbohydrate, 40g protein
Visit our OPTAVIA Pinterest page for an extensive assortment library of Lean & Green meals.

Nourished and Satisfied
"I went on my first diet at the age of 15. I remember the snap of my "NO" when my boyfriend at the time asked for a bite of my only allowed snack, a half piece of peanut butter toast. This diet made me mean because it didn't satisfy me."
As a young adult, Susan became interested in health and grew preoccupied with finding the "perfect" diet and exercise plan to get and keep her slim.
"I read books, took courses, and studied in search of that "perfect plan." I tried juicing, fasting, raw, vegan, paleo — and yet I would always be hungry and have cravings for sweets."
Susan exercised every day, ate organic, and taught yoga but was still overweight, tired, hungry, and unsatisfied. She knew she couldn't sustain being hungry forever.
"A nutritionist friend of mine introduced me to the idea of becoming an OPTAVIA Coach. So I tried the OPTAVIA Optimal Weight 5 & 1 Plan® to understand what my Clients would experience. Of course, I was still in search of a way to lose that extra weight!"
Susan was skeptical at first because she didn't think a medically formulated program was her "thing." But after her first Fueling, her brain and body felt satisfied, something that she hadn't experienced from green juice and raw almonds.
"I was transformed! I loved the Program's ease and structure. I loved having more energy and not feeling hungry or being ruled by my cravings. I was beyond excited that this Program was something I could do for the long run."
Susan reached her target weight* without stress or struggle and continues to maintain her healthy weight by following the Habits of Health®.
"I am nourished daily by our incredible Community of support, and I am filled with a sense of meaning when I can help people with what I had struggled with for so long. My pain became my purpose, and I can offer hope."
Susan loves that her husband and children get to see her build a career and lifestyle that is so rewarding and fulfilling.
"They saw me grow and become successful. Before coaching, we had no money in the budget to go out to eat or take vacations. We missed family celebrations that required flying out of town. Now we can pay for college and create more fun memories together.**"
I cannot imagine life without this Program. It has meant so much to me and my family. I feel nourished and truly satisfied now!"
*Average weight loss on the Optimal Weight 5 & 1 Plan® is 12 pounds. Clients are in weight loss, on average, for 12 weeks.
**OPTAVIA makes no guarantee of financial success. Success with OPTAVIA results from successful sales efforts, which require hard work, diligence, skill, persistence, competence, and leadership. OPTAVIA acknowledges that the OPTAVIA Together Live 2020 Event may be accessible to OPTAVIA coaches in the U.S., Hong Kong and Singapore. For Independent OPTAVIA Coaches operating in the U.S., please see the OPTAVIA Income Disclosure Statement (bit.ly/idsOPTAVIA) for statistics on actual earnings of U.S. Coaches under the U.S. Compensation Plan. Please note that the Income Disclosure Statement only applies to independent OPTAVIA Coaches operating in the U.S. under the U.S. Compensation Plan and does not in any way constitute any representations as to actual or potential accrual of benefits for Hong Kong or Singapore coaches under the International Compensation Plan.
Kathy Glazer
OPTAVIA Coach
Kathy@EatSmartCoach.com
http://EatSmartCoach.optavia.com/eatsmartcoach
571-213-1988
3 Washington Circle N. W. #303, Washington,D.C. 20037, Also Falls Church,VA
© 2023 OPTAVIA, LLC. All Rights Reserved