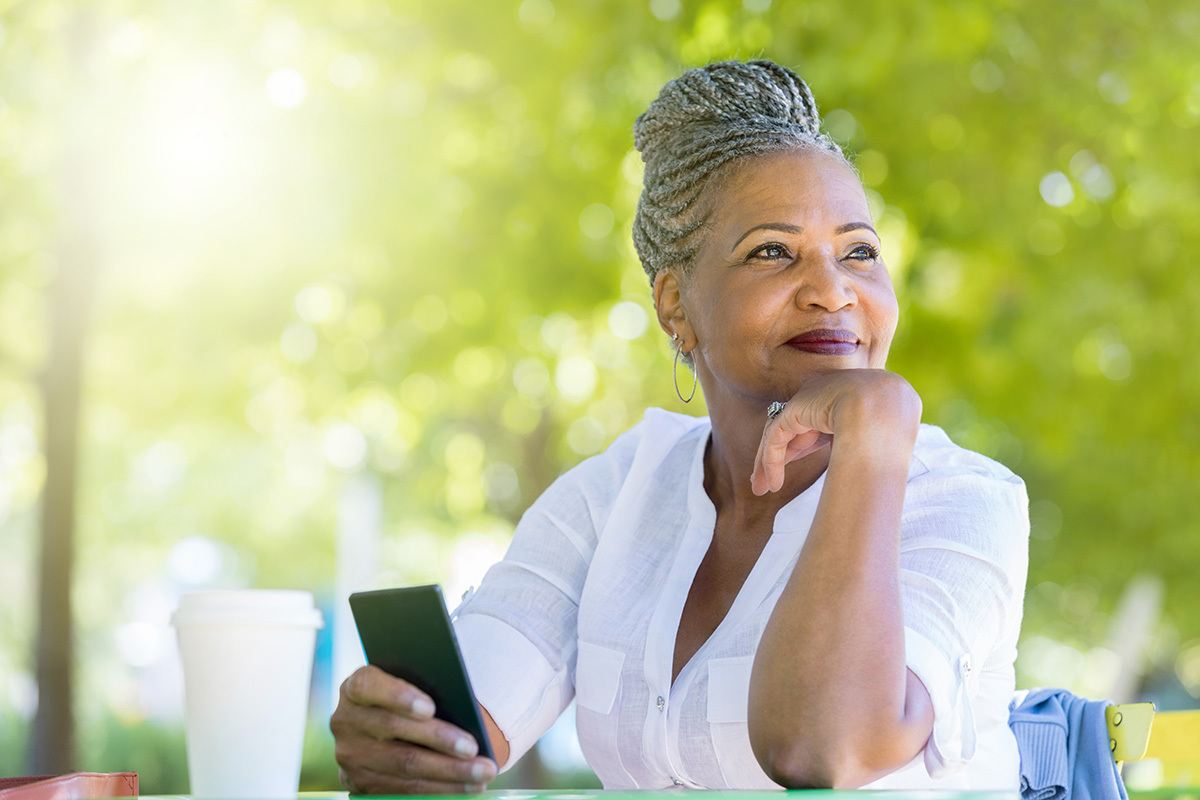 Identifying your WHY is the first step in your self-discovery. In Element 01 of Your LifeBook, Dr. Wayne Scott Andersen explains how understanding your WHY is essential to making lasting change in your behavior and habits.
Think of your WHY as your intrinsic motivation and highest reason for change. Knowing your WHY will not only give you resolution, help you stay driven and motivated, but it can also shift your life to an entirely new, more rewarding path.
With your WHY, you will build the confidence and momentum required to achieve consistent success along your journey to Lifelong Transformation, One Healthy Habit at a Time®.
Answer these questions to understand your WHY and determine your intrinsic motivation: 
What is the root cause? Understanding the root cause for change is a key factor in achieving our health goals. Perhaps you're ready to take charge of your health or you want to create sustainable healthy habits. Write your own description of WHY you want to change and include positive reasons that motivate you to create health in your life.
Why is this goal beneficial for your long-term health? Make a list of the potential benefits of reaching your goal. You may discover some additional takeaways in the process that could also have a lasting impact on your health.
Describe your future self. In as much detail as possible, describe something you would love to do in the future that you cannot do now, in the present. It can be as simple as wanting to take the dog out for a walk without feeling exhausted, fitting comfortably in the seat of an airplane, or yearning for the energy required to keep up with your child. 
Continue to remind yourself of your reasons for change by logging them in a journal on a regular basis. As an alternative, you can also pin your motivating factors to a place where you will see them regularly, like your bathroom mirror or computer screensaver. Anywhere that you visit regularly.
Ask me, your OPTAVIA Coach, for additional tips on how-to define your WHY and/or ways to identify your fundamental motivation for your journey.
Stay tuned for next week's newsletter focused around a special new focus for Wednesday's Habits of Health Webinar called, "Secrets to Achieving!"
Join this week's Habits of Health® Webinar, focused on Your LifeBook Element 1: Being Clear on WHY You Are Here, this Wednesday, January 8th at 8:30 p.m. ET/7:30 p.m. CT/5:30 p.m. PT, hosted by Independent OPTAVIA® Coach David Bush.

HOW TO CONNECT:
Please click the link below to join the webinar:
https://zoom.us/j/113312513

Or iPhone one-tap (US Toll):
+1(646)558.8656

Or Dial (US Toll):
+1(646)558.8656

And Enter the Pin: 113312513#

Tips for building a healthy relationship with your thoughts.

Although many of us associate fitness with healthy eating and healthy motion, the way we think and feel can also have a major influence on our health.  Positive thinking includes encouraging self-talk and optimism. There are many benefits of having an optimistic mindset, including effective stress management, increased focus, and more confidence.
Consider these tips when building a healthy relationship with your thoughts:
Say positive affirmations. Positive affirmations can relax you and control stress. Instead of saying, "I can't do this", try "I will take this one step at a time." This can help break down a seemingly overwhelming task into smaller, manageable steps. Remember, it helps to adopt positive believing in addition to positive thinking as you embrace these affirmations.
Live in the present. Some sources of negativity can stem from memories or the uncertain future. You can't change the past, so focus your energy on the present instead. You will likely realize that the situation is not as bad as you imagined.
Redirect your thoughts. Create happy thoughts, imagine your happy place, or give yourself positive feedback to help keep negative thoughts at bay. This can help redirect your thoughts when you start to feel stressed or anxious.
Believe you will succeed. It can be helpful to "think backwards" and visualize yourself reaching your long-term goal or completing your project successfully. Envisioning exactly what you'd like to accomplish can help cultivate positivity and can motivate you to reach your goal.
Give yourself credit. Instead of focusing on what could go wrong, acknowledge what is going right. Give yourself credit for your progress and allow yourself to feel confident about your accomplishments.
While we may not be able to change certain factors about lives, like where we live, our jobs, or our families, we can utilize the techniques above to challenge negative thoughts and approach our setbacks with positivity, especially as we begin the first month of the New Year.
Ask me, your OPTAVIA Coach, about other ways to build a happy relationship with your thoughts on your journey to Lifelong Transformation, One Healthy Habit at a Time®.

Per Serving: 1 Lean | 3 Green| 3 Condiments       
Yield: 4 servings
Total Time: 30 minutes
Ingredients

1 tsp olive oil

¼ cup diced onion

½ cup diced celery

2 cloves garlic, minced

4 cups chopped cauliflower florets

1 medium zucchini, chopped

2 cups chicken broth

1 bay leaf

¼ tsp each: salt and pepper

1, 5.3-oz. container low-fat, plain Greek yogurt

1½ cups reduced-fat shredded cheddar cheese, divided

12 oz cooked boneless skinless chicken breast, diced

2 slices turkey bacon, cooked and chopped

Chives to garnish (optional)

Directions

Heat oil in a large saucepan over medium heat. Add the onion, and cook for a few minutes, or until translucent. Add the celery and garlic, and cook an additional 2 to 3 minutes. Add the cauliflower, zucchini, chicken broth, bay leaf, salt, and pepper. Cover and bring to a boil, then reduce heat and allow to simmer until vegetables are tender, about 8 minutes.
Remove from heat, and discard the bay leaf. Puree the mixture in a food processor, with an immersion blender, or by using a potato masher.
Slowly mix in the Greek yogurt and 1 cup of the cheese, then add the chicken. Garnish with remaining cheese, bacon bits, and chives.
Per Serving: 380 calories | 48g protein | 13g carbohydrate | 15g fat
Visit our OPTAVIA Pinterest page for an extensive assortment library of Lean & Green meals.

Seeds of Change
"I spent the majority of my adult life transitioning from overweight to obese. For six years, I tried different diets on my own and only managed to lose and keep off 25 pounds. I was so frustrated! I felt pieces of me dying every day."
Deanna had seen her friends' success with the OPTAVIA Program so she decided to give it a try.
"It's the best thing I've ever done. The immediate positive feedback was so important to me just to believe that change is possible. There is an amazing support system - my OPTAVIA Coach, Suzie, encouraged me and gave me perspective, advice, and real friendship."
Deanna realized that the changes she had to make on Program were not restrictions, but rather healthy habits that were transforming her. She could now see the person in the mirror that she always knew was there on the inside.
"So far I've lost 106 pounds in 15 months.* I am amazed daily at how I am now versus how I used to be with what I can do and how I feel about myself."
One of Deanna's favorite hobbies is photography, but her previous weight had prevented her from getting into the physical position to get the perspective she wanted for a shot. Now those limitations to her art are quickly disappearing.
"I have tons of energy and I crave movement and activity. I have a challenge goal of getting into hiking shape so I can go back to Mt. Rainier and tackle those trails that I couldn't hike a couple of years ago."
Deanna decided to pay it forward as an OPTAVIA Coach. She loves helping people and plant their seeds of change. It also keeps her accountable to her own health goals as she learns new ways to help others.
"I have a renewed spirit and renewed confidence that I lost while struggling with my old self. My successes in my health journey have started infusing other areas of my life with renewed optimism and improvement and I have a feeling this is still just the beginning. It's about transformation, but it's about restoration, too, and that's priceless!"
*Average weight loss on the Optimal Weight 5 & 1 Plan® is 12 pounds. Clients are in weight loss, on average, for 12 weeks.
Kathy Glazer
Independent OPTAVIA Coach
Kathy@EatSmartCoach.com
http://EatSmartCoach.optavia.com/eatsmartcoach
571-213-1988
3 Washington Circle N. W. #303, Washington,D.C. 20037, Also Falls Church,VA
© 2020 OPTAVIA, LLC. All Rights Reserved.
* Average weight loss on the Optimal Weight 5 & 1 Plan® is 12 pounds. Clients are in weight loss, on average, for 12 weeks.