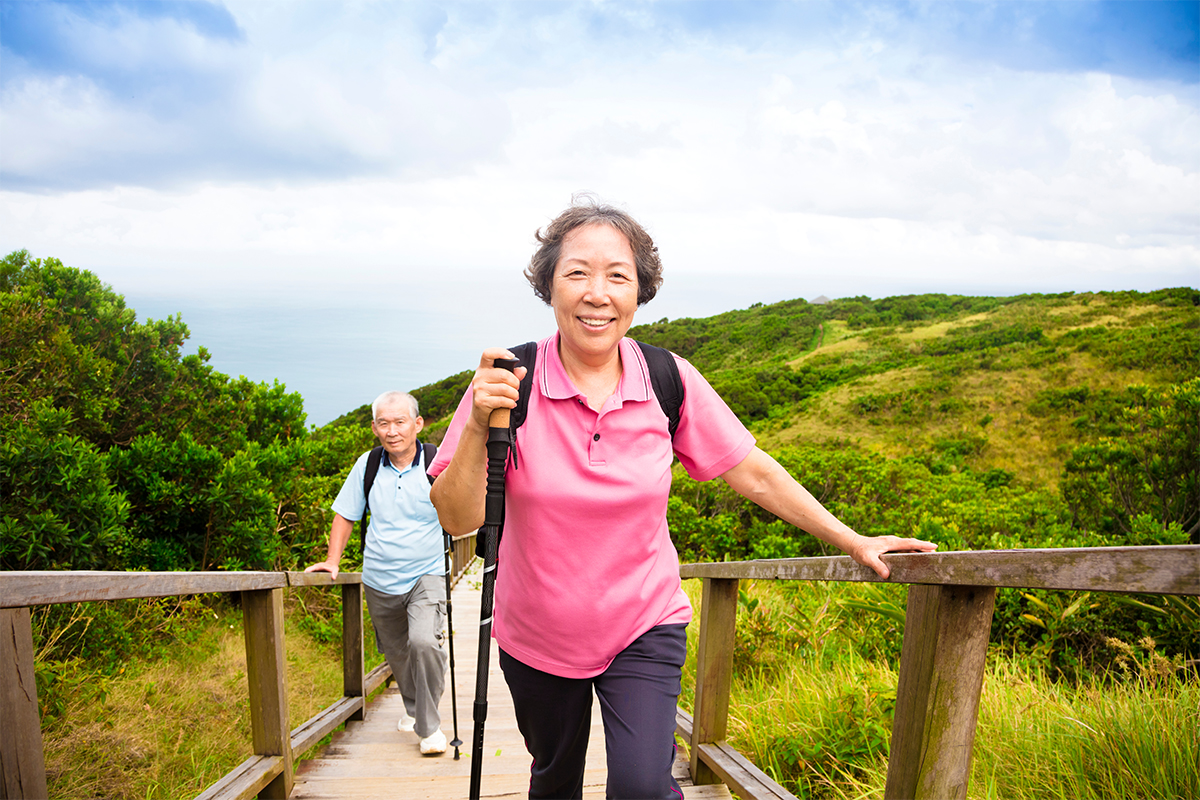 As you work towards optimal health and wellbeing, Co-founder and independent OPTAVIA Coach, Dr. Wayne Scott Andersen, suggests following the "Trilogy Wheel" in Your LifeBook. The "Trilogy Wheel" encompasses the idea that a healthy body, healthy mind, and healthy finances are key to achieving Lifelong Transformation, One Healthy Habit at a Time.
A healthy body looks and feels different for everyone, but it's important to remember that you own your transformation. Making simple changes to your nutrition, lifestyle, and stress management can help provide you with positive long-term results.
Consider the following tips as you work the Trilogy Wheel into your daily routine:
Eat healthy. The food you eat can influence your mood and energy levels. A healthy diet includes a variety of vegetables, healthy fats, and lean proteins. Next time you need to go to the grocery store, try a variety of fresh summer veggies to include in your Lean & Green meals. Also, visit the OPTAVIA App to select a week's worth of Lean & Green recipes and note the ingredients before heading to the market! If you haven't already, download the App in the Apple (App) or the Android (Google Play)
Practice healthy sleep. Sufficient sleep is crucial for anyone working towards optimal health. Staying up late, or sleeping minimal hours each night, will cloud your ability to think clearly and logically. Dr. A recommends, at minimum, eight hours of sleep each night.
When you are ready, implementing light exercise into your routine is an excellent way to work towards a healthy body. Take a walk around your neighborhood, opt for the stairs instead of the elevator, or play outside with your kids.
Take time to relax. Even though it is important to get your body moving, it is equally essential to give your body time to relax. Grab a book, light some candles, or take a bath to relax and reflect on your journey.
You've got this! Work closely with me, your independent OPTAVIA Coach, once you reach your goals and during this phase of your transformation. Let's partner closely to determine the best plan of action for this transition, so you continue to achieve optimal health and wellbeing.

Check out Dr. A's Element Stories here!
There's no better time to get lost in a good book than the summer. Reading with your feet in the sand by the ocean, outside the pool, or your deck at home are just a few places to escape with a book.
Not only is reading a great way to practice the microHabit of a Healthy Mind, but it can also take your mind off mindless eating and allow you to center yourself before summertime tasks like running to camp to grab the kiddos.
Reading is a win-win. There are many benefits from reading so grab a book today and take it on your travels this summer.
Reduces stress. No matter how much pressure you face at work or in your personal life, it may slip away when you're reading. A well-written novel, article, essay – any format of writing - can transport you to other realities that are not your own to deal with.
Boosts your sleep. Reading can enable you to relax and de-stress, especially with a nice cup of decaffeinated tea. It can help settle your body after a long day of being in front of electronics and pull you into a deep and peaceful sleep. Reading a good book and settling down after dark can be a great alternative to watching television or scrolling on your cell phone.
Improves personal growth and development. Self-help and educational books directly serve this purpose, but even great works of fiction can also challenge us to think differently about the world and about how people interact with each other. Learning from books allows us to keep our minds active while also learning new skills and understanding new ideas. Truly a perfect way to practice the microHabit of a Healthy Mind!
Remember to start small by reading just a little bit each day and read something you genuinely enjoy. Dr. A's Habits of Health or Your LifeBook are great options on your journey!
Reach out to me, your independent OPTAVIA Coach, for book recommendations and additional benefits of reading regularly.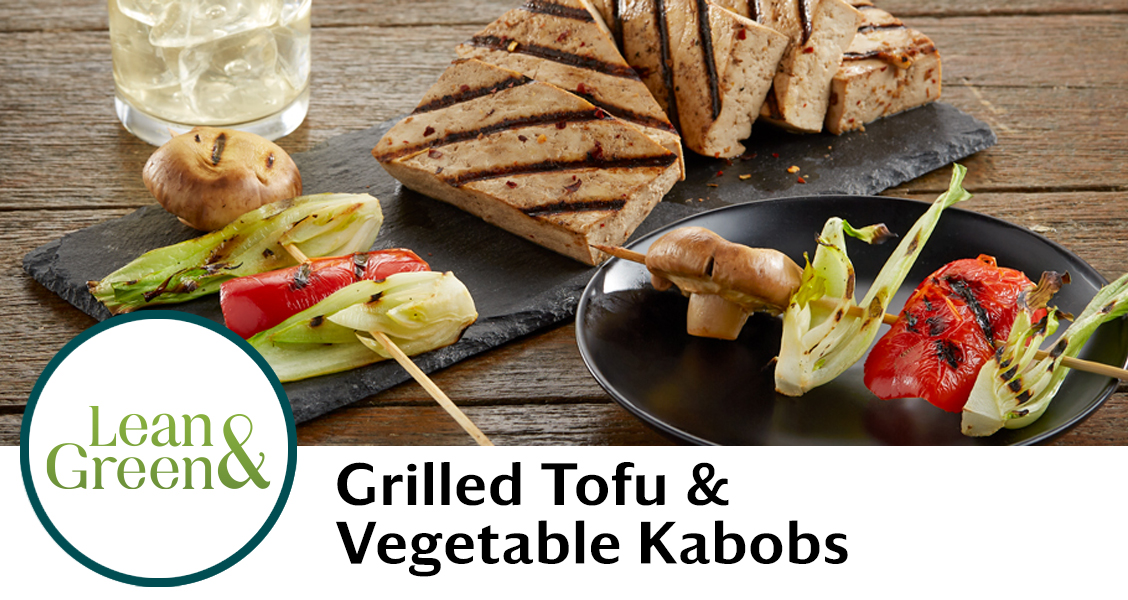 Yield: 2 servings
Per Serving: 1 Lean, 3 Green, 3 Condiments
Total Time: 60 minutes
Ingredients

1 lb. 14 oz. Mori-nu extra firm tofu, cut into 10 equal slices

2 tbsp low sodium soy sauce

1 tsp grated fresh ginger root

1 clove garlic, minced

¼ tsp red pepper flakes

5 drops liquid stevia

4 button mushrooms (about 2½ oz.)

2 baby bok-choy, leaves trimmed, cut into quarters (3 oz. total trimmed weight)

1 medium bell pepper (any color), stemmed and seeded, cut into quarters

1/8 tsp kosher salt

1/8 tsp ground black pepper

Cooking spray

Directions

Place about 4 paper towels on a plate.
Set the tofu slices on top of the plate and cover with more paper towels.
Place a cast iron pan or something else that is heavy on top.
Let sit for 30 minutes.
In a small mixing bowl, whisk together the soy sauce, ginger, garlic, red pepper flakes and liquid stevia.
Line the pressed tofu onto a baking pan and brush each side evenly with the marinade.
Thread the vegetables evenly onto 4, (8-inch) long skewers (see note). Season with salt and pepper.
Let sit for 15 minutes.
Spray an outdoor grill or indoor griddle with nonstick cooking spray and heat.
Grill the tofu over medium-high heat for 3 to 4 minutes per side, or until char marks form and the tofu releases from the grill grates.
Remove the tofu from the grill and set aside on a plate and keep warm until ready to serve.
Grill the vegetable skewers over high heat, turning each kabob every couple of minutes, until the vegetables are browned all over, about 7 to 10 minutes.
To serve, plate 5 tofu slices and 2 vegetable kabobs onto 2 separate plates.
Notes: For the liquid stevia, we used SweetLeaf Sweet Drops Liquid Stevia Sweetener, Stevia Clear. If using wooden skewers for the vegetables, soak in water for about 20 minutes prior to use.
Nutrition Per Serving: 290 calories, 10g fat, 13g carbohydrate, 39g protein
Discover other plan-approved Lean & Green recipes in the OPTAVIA App. 
Download the OPTAVIA App today!




Increasing in Confidence
Nicole joined OPTAVIA to be more present for her young daughter. A few years ago, she did not have the confidence to accept her daughter's invitation to go swimming. "My daughter asked me to go swimming, but I was so worried about how I would look in my swimsuit that I said no."
Desiring to be a more present and confident mom in her life, Nicole reached out to a friend and independent OPTAVIA Coach Beth with a goal to lose a little weight and be comfortable in a swimsuit. "I wanted to be able to say yes when my daughter wanted me to be present! I am so happy I said YES to me, to us!"
Nicole learned to take care of herself, one healthy habit at a time, by leaning in for support from her Coach and her OPTAVIA Community. While on Program, Nicole saw results she was proud of, dropping 2 dress sizes*. "I learned how to take care of myself and to use food as fuel, rather than to manage my emotions. Not only that, I gained so much more. I love the confidence I found in myself." Nicole's experience with OPTAVIA has her excited to try on clothes and shop for healthy foods. More importantly, she's helped change the trajectory of her family's health. She's been able to incorporate more fruits and vegetables into her family's nutrition plan.
Nicole continues to expand the OPTAVIA Community as an independent OPTAVIA Coach. With her mother as her first Client. "When my mom was ready to make some positive changes, she wanted me to guide her, and I jumped in with both feet."
Nicole has coached others on how to lose weight, eat right, and make healthier choices, now and long into the future.
*Average weight loss on the Optimal Weight 5 & 1 Plan® is 12 pounds. Clients are in weight loss, on average, for 12 weeks.
Rebecca Lange
Independent Certified OPTAVIA Coach
rebeccalange117@gmail.com
http://www.MyJourneyToAHealthyMe.com
336-202-3316
P.O. Box 38941
Greensboro, NC 27438
© 2023 OPTAVIA, LLC. All Rights Reserved