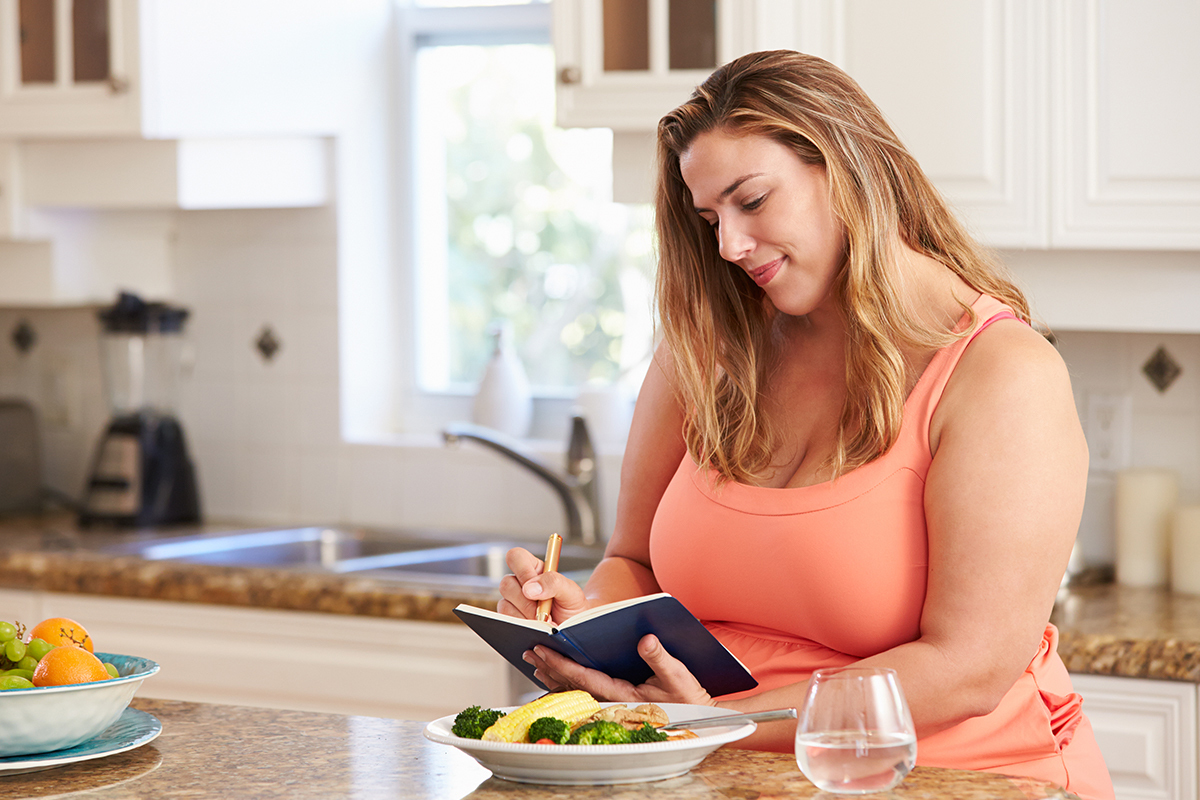 At some point during your journey, some people may find that their weight loss slows down, or seems to halt. This can be difficult when everything is going in the right direction on the OPTAVIA Program, and then without expecting it - you hit a plateau, facing two or more weeks without movement towards your weight loss goals.
Here is the good news: it is okay and normal! Weight loss should resume if you continue to follow the Program and remain positive. Here are some plateau busting strategies to try if this happens to you:
Eat more vegetables. When following Plan, remember that vegetables are your friend! Try to eat lower carb green veggies such as spinach, bok choy, or kale. Any vegetables rich in water, like cucumbers, are also great to help you stay hydrated and full.
Watch condiments. Your favorite condiments might be loaded with oils and empty calories, so pay attention to those labels, or eliminate them all together while on Plan.
Record everything! Keeping a diary of your daily food intake can help you stay on the right path. Monitor your progress and track your habits.
Get moving. Don't forget to practice healthy motion at your own pace. Take advantage of the springtime weather and take a walk around your neighborhood!
Try yoga. Reduce your stress levels by attending an online yoga class once or twice a week. Yoga is a great way to maintain inner peace through practice deep breathing and stretch out your body after a long day.
Ask me, your Independent OPTAVIA Coach, about how I can guide and support you on your journey to Lifelong Transformation, One Healthy Habit at a Time®.
*Average weight loss on the Optimal Weight 5 & 1 Plan® is 12 pounds. Clients are in weight loss, on average, for 12 weeks.
Join this week's Habits of Health® Webinar, Busting Through a Weight Loss Plateau, on Wednesday, May 12th at 8:30 p.m. ET/7:30 p.m. CT/5:30 p.m. PT, hosted by Independent OPTAVIA® Coach Jan Paxman.

HOW TO CONNECT:
Please click the link below to join the webinar:
https://zoom.us/j/113312513

Or iPhone one-tap (US Toll):
+1(646)558.8656

Or Dial (US Toll):
+1(646)558.8656

And Enter the Pin: 113312513#

Your brain is involved in everything you do, and, like any other part of the body, it needs to be cared for too! 
Exercising your brain regularly can help improve memory, focus, and daily functionality. Research has shown that there are many ways you can hone your mental sharpness and help your brain stay healthy, no matter what age you are.
Check out the following ideas to exercise your brain on a regular basis:
Work on a puzzle. Whether you're putting together a 1,000-piece image of a city, or joining 100 pieces to make your favorite cartoon character, working on a jigsaw puzzle is an excellent way to strengthen and train your brain.
Break out the card games. When's the last time you played a hand of cards? Research says a quick card game can lead to greater brain volume in several regions of the brain. The same study also found that a game of cards could improve memory and thinking skills.
Dance! New dance moves can increase your brain's processing speed and memory. In other words, bust a move on the dance floor, and your brain will thank you.

Mediate. Daily meditation can calm your body, slow your breathing, and reduce stress and anxiety. Find a quiet spot, close your eyes, and spend five minutes meditating each day.

Learn a new skill. Learning a new skill works multiple areas of your brain. Your memory comes into play, you learn new motions, and you associate things in a different way. Try cooking new Lean & Green meals, practice painting, or learn a new game!
Ask me, your Independent OPTAVIA Coach, for more ways to improve and exercise your brain function to help you achieve optimal health and wellbeing.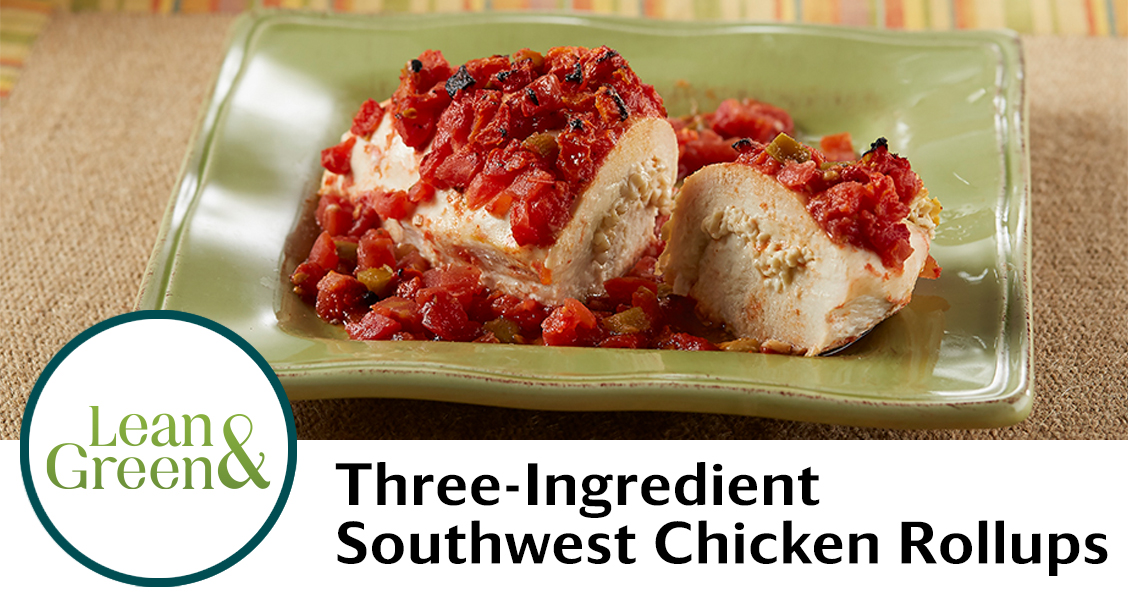 Yield: 4 servings
Complete Lean & Green Meal: 1 leaner, 1 healthy fat, 3 green
Total Time: 30 minutes
Ingredients

4, (8-oz.) raw boneless, skinless chicken breasts, thinly-sliced or butterflied

8 spicy pepper jack spreadable cheese wedges, softened

3, 14.5-oz. cans diced tomatoes with green chilies

Directions

Preheat the oven to 400⁰F.
Layout thinly-sliced chicken breast pieces on a flat surface, such as a large cutting board.
In a small bowl, mix together the softened cheese wedges. Divide and spread the cheese evenly among the chicken breast pieces. Roll up each chicken piece, and secure with a toothpick.
Place the rolled chicken pieces in a lightly-greased, glass baking dish, seam side down, and top with canned diced tomatoes and green chilies.
Bake for 25 to 30 minutes, until the chicken is cooked through.
Nutrition Facts:  Per serving: 400 calories, 10g fat, 15g carbohydrate, 59g protein
Visit our OPTAVIA Pinterest page for an extensive assortment library of Lean & Green meals.

Tired of Feeling Tired
"I was tired of feeling tired all the time. No energy for my husband or kids. Just getting through work and then coming home and feeling like I had nothing left to give." 
Laura found herself with low self-esteem. She avoided taking pictures and participating in certain activities because she felt self-conscious about how she would look.
After watching a friend's OPTAVIA weight-loss transformation* on Facebook, Laura decided to reach out. Within a few months of being on Program, Laura began to notice positive changes to her physical and mental health.
"I am currently down 88lbs*. I have a better self-image and much more confidence."
After all of the encouragement she received from the OPTAVIA Community along her transformation journey, Laura decided to give this support back by becoming an Independent OPTAVIA Coach.
"I love getting to share this program with others! We aren't meant to live life alone, and having people who have had the same experiences and struggles be there to support you is amazing."
With newfound energy to invest in her family, Laura feels like her old self again. "I am incredibly thankful to have found this amazing program."
*Average weight loss on the Optimal Weight 5 & 1 Plan® is 12 pounds. Clients are in weight loss, on average, for 12 weeks.
Rebecca Lange
Independent Certified OPTAVIA Coach
rebeccalange117@gmail.com
http://www.MyJourneyToAHealthyMe.com
336-202-3316
P.O. Box 38941
Greensboro, NC 27438
© 2023 OPTAVIA, LLC. All Rights Reserved